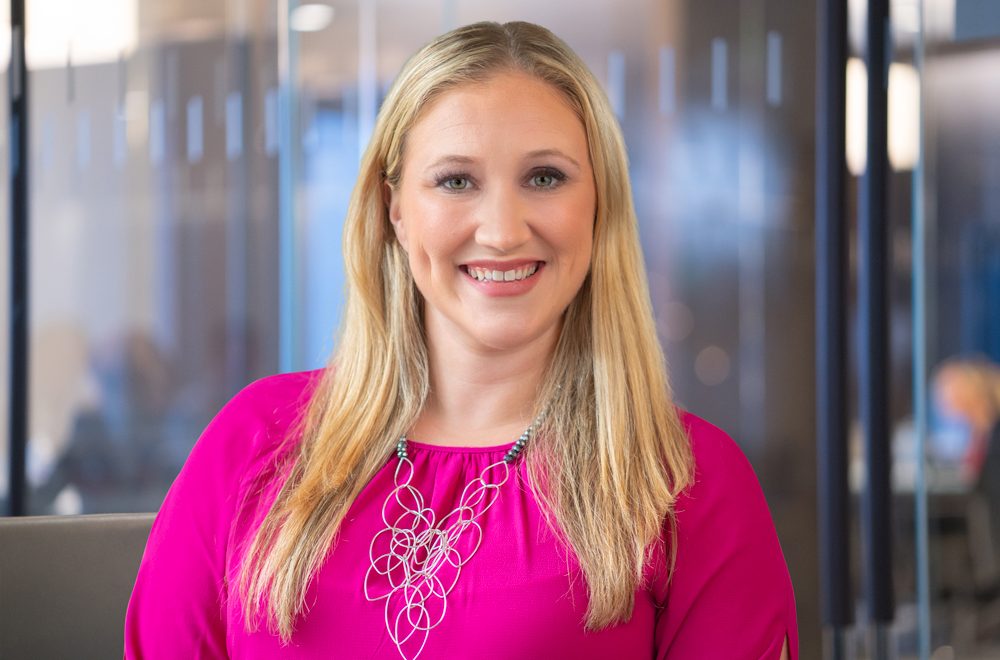 Reading, MA -– Reading Cooperative Bank recently promoted Crystal Hodson from Bank Secrecy Act/Anti-Money Laundering Analyst to BSA Officer. In this new role, Crystal will be responsible for ensuring compliance with the Bank Secrecy Act (BSA) and Anti-Money Laundering regulatory requirements. Crystal will also assist in administering the Bank's online compliance training program.
"I am excited to take on this new position," said Hodson. "Since I have been here, the bank has been continually growing, and I love being able to do my part in its expansion. I'm happy that, with the support of RCB, I was able to earn my BS in Criminal Justice and bring my knowledge to a new position in a field that I enjoy and at a place where I love to work. I'm excited to have the opportunity to grow and further my career."
Crystal joined RCB in 2011 as a Banking Specialist in the Reading branch. She had worked in various roles on the Retail Banking side before being promoted to the Compliance Department.
"I am thrilled to see Crystal be promoted to BSA Officer," said Karen Tavernese, Vice President & Compliance Officer. "Knowing her background and experience with Reading Cooperative Bank, I am excited to see where she will lead the department in her new position."
About Reading Cooperative Bank: 
Reading Cooperative Bank is a depositor owned co-operative founded in 1886. This community-centric North Shore financial service provider has branches in Reading, Wilmington, North Reading, Andover, and Burlington. They also operate teaching branches at Northeast Metro Tech in Wakefield (open to the public) and at Reading Memorial High School (students and staff only), as well as an online branch at www.readingcoop.com.
Member FDIC | Member SIF | Equal Housing Lender