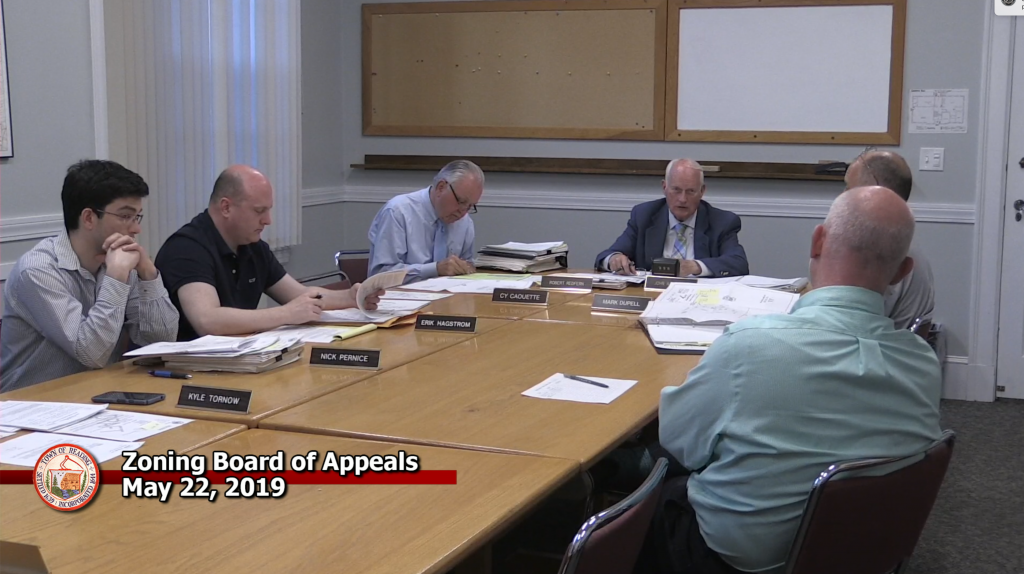 The Zoning Board of Appeals (ZBA) voted 5-0 to withdraw without prejudice the application of Kay Street Reading Realty, LLC to build a new single family dwelling with an accessory apartment at 0 Azalea Circle on Wednesday, May 22. The application was filed in January, and the ZBA opened the public hearing at that time. The applicant, who had never attended a meeting, requested that the hearing be continued four times. For this meeting, the applicant requested another continuance until August from the ZBA. If this was not possible, the applicant asked that the application be withdrawn without prejudice. This action allows the applicant to re-apply at any time.
The ZBA also continued the hearing for Kathryn McLeod for a special permit to construct a deck to an existing non-conforming dwelling at 12 Winter Street. The requested deck, as planned, is too close to the side lot setback and creates a situation where lot coverage is greater than the allowed 25 percent of the lot. ZBA member Robert Redfern explained to the applicant that if they moved forward with the current design, the lot coverage issue would require a variance, which is much more challenging to receive. Redfern recommended that the applicant work with the building inspector and their architect to design a deck that did not encroach on the setback and does not exceed 25 percent lot coverage, then they would not even need to sit before the ZBA. McLeod took this under advisement and asked for the hearing to be continued until July 17, which the ZBA voted 5-0 to accept.
The ZBA adjourned at 7:35 pm.