Friday, May 24 at 11:00 am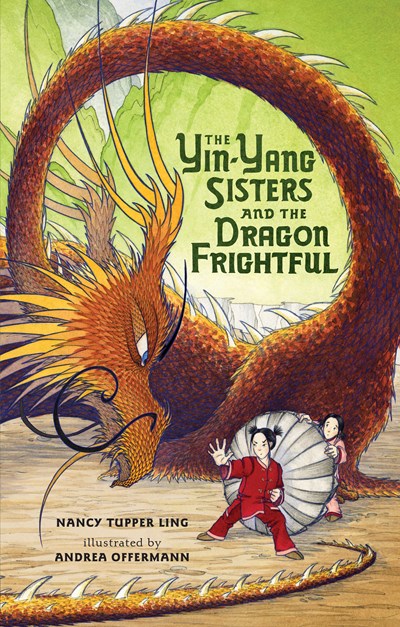 Reading, MA- – Whitelam Books welcomes NANCY TUPPER LING, author of "The Yin-Yang Sisters and the Dragon Frightful," for Story Time this Friday, May 24 at 11:00 am.  Whitelam Books is located in downtown Reading at 610 Main Street, near the intersection of Haven Street and Main Street.  This event is free and open to the public.   Books will be available for purchase and signing.
About The Yin-Yang Sisters and the Dragon Frightful
Opposites Mei and Wei may be small, but when they work together they are mighty enough to face a dragon.
When a fearsome dragon takes over their village bridge, twin sisters Mei and Wei have opposing views of how to fix the problem. Wei wants nothing more than to confront that stinky old dragon head on, but Mei favors a more thoughtful approach. With Wei's confidence and gumption plus Mei's creativity and diligence, it's only a matter of time before everyone can be happy again.
This empowering sibling story is about celebrating differences and finding that what makes us different is also what makes us a powerful team.
About the author:
Nancy Tupper Ling is the author of three books for children and the founder of Fine Line Poets. The mother of two girls, she draws her inspiration from the multicultural background of her family and the interwoven fabric of familial culture which is, on the surface, seemingly every day. She is also the winner of the prestigious Writer's Digest Grand Prize and the Pat Parnell Poetry Award.