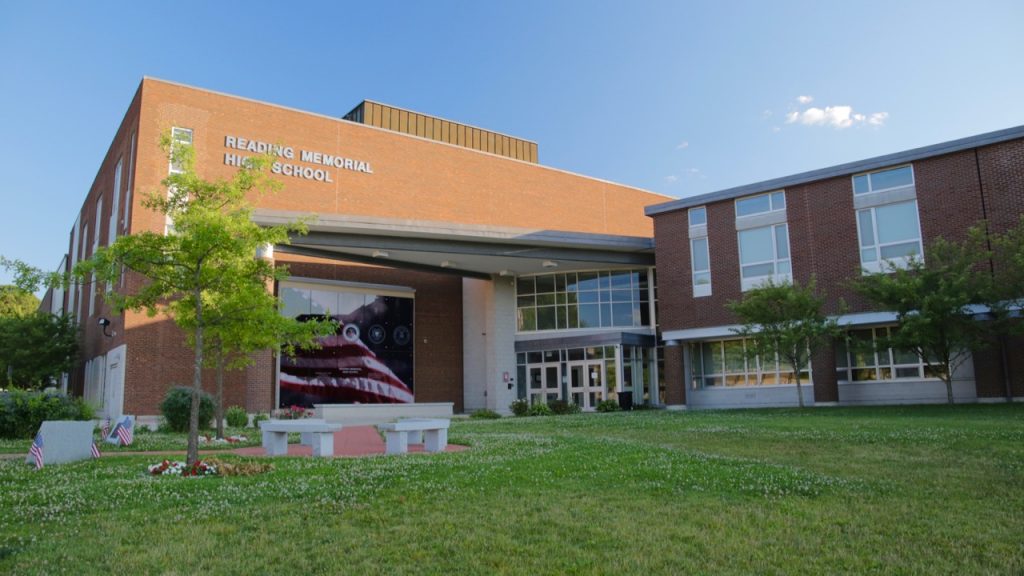 Reading, MA — At approximately nine o'clock this morning, the Northeastern Massachusetts Law Enforcement Council (NEMLEC) K-9 Unit, in cooperation with the Reading Police Department and the Reading Public Schools, conducted a lockdown and canine search of Reading Memorial High School. All parking lots, common areas, lockers, and several random classrooms were searched in accordance with proper legal procedures and the Reading School Committee Policy JIH on Search and Seizure. This lockdown and search drill was the result of extensive planning with school and police personnel and every effort was made to minimize the disruption to instruction. The lockdown procedure took approximately 55 minutes.
Our continued goal in our schools is to provide a safe environment for your children; where they are not exposed to unlawful and harmful activities such as illegal substance possession. Today's canine search is part of our overall safety drill and training program for the Reading Public Schools. The canines that were used today are trained to search for illegal narcotics. They are part of a highly skilled K-9 unit that conducts school searches throughout Eastern Massachusetts. Similar drills have been held in the last few years at high schools in North Reading, Wilmington, and Melrose.
During the search, there were no alerts discovered in the school or in the parking lots. An "alert" occurs when canines are able to detect an odor consistent with illegal narcotics. The School Department will continue to work with the Reading Police Department to monitor the issue of illegal substances on campus and will authorize a repeat search if we feel it would help in our efforts to maintain a positive learning environment.
We hope that you will understand our position on this issue and will be supportive of our proactive steps to maintain a safe school environment. If you have any questions, please do not hesitate to contact Deputy Police Chief David Clark at the Reading Police Department at 781-944-1212 or Superintendent of Schools John Doherty at 781-944-5800.