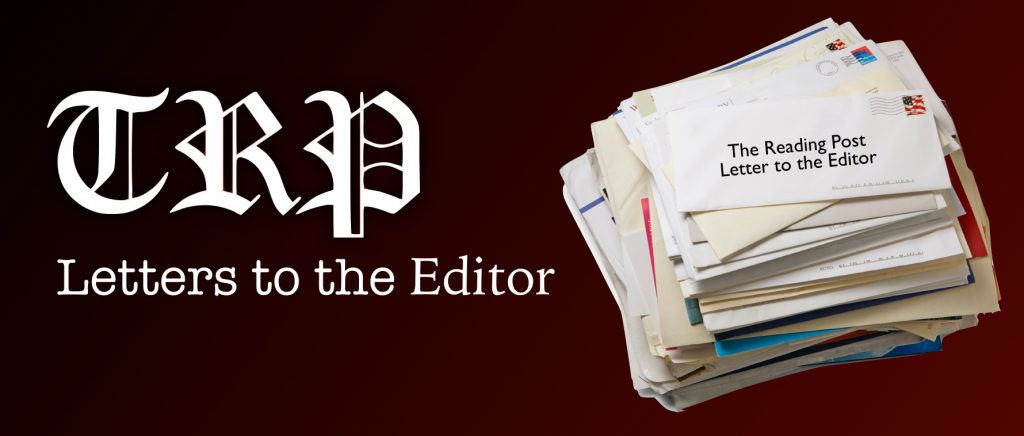 The Reading Post accepts Letters to the Editor. All letters must be signed. The Reading Post reserves the right to edit or not publish any letters received. Letters do not represent the views or opinions of the Post. editor@thereadingpost.com
---
Dear Reading Voters –
As a thirty-year Reading resident and a five-year veteran of the Reading Select Board, I am writing about our choices in the upcoming April 2 election. There are five candidates for Select Board who are seeking your vote. To me, one candidate stands out uniquely from the others and that is Carlo Bacci.
Let me tell you why.
As a dedicated family man, Carlo is very active over a broad spectrum of our community. I personally know Carlo and Erin very well. It has been a pleasure watching them raising their three daughters to be intelligent, strong, well-spoken young women. Carlo is a dedicated volunteer coach with Reading Youth Soccer. He is a business mentor with "EforAll" in Lynn, which is the home town to his business. He has demonstrated his commitment to Reading's community and schools over the years in an active parenting role with his children.
Carlo is also a successful small business owner with over 30 years of experience in hiring, mentoring and managing people. He has extensive experience preparing budgets and negotiating leases and business contracts. In my view, his practical business viewpoints developed over many years of meeting the bottom line represent a unique perspective and are an asset to the Board, and the Town of Reading. The Board currently needs a member with this kind of background. 
Carlo will add to the Board's diversity of thought and ideas. This is a very important attribute for our Select Board given the dynamics of the current issues faced by its members.
Carlo is an outsider to Reading politics who does not see a role for national politics in town governance. I couldn't agree more strongly with him in that regard.
His campaign has focused on issues I believe to be important to most Reading voters; restraint in imposing higher taxes and fees, understanding firsthand the problems facing our business community and promoting economic development while preserving the small-town nature of Reading.
Please join me in voting for Carlo Bacci for Select Board on Tuesday, April 2.
Sincerely,
John R. Halsey Sr.