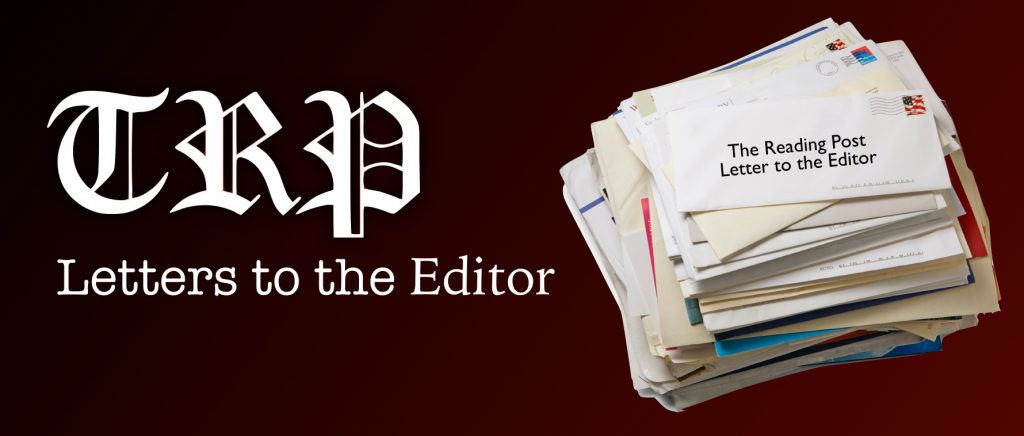 The Reading Post accepts Letters to the Editor. All letters must be signed. The Reading Post reserves the right to edit or not publish any letters received. Letters do not represent the views or opinions of the Post. editor@thereadingpost.com
---
Hello Reading voters! My name is Ann O'Donnell and I have lived in Reading since 1984 with my husband Paul and 3 children who all attended Reading Public Schools.
I wish to endorse my friend and colleague Patricia Calley for the Reading School Committee. I've known Patricia since 2001 having worked together in the Andover School System, she as a Speech Therapist and I as a special education teacher.
Patricia has demonstrated the leadership qualities necessary to be an effective school committee member. She is an extremely hard worker with excellent communication skills when interacting with her students, fellow teachers/therapists, and parents. Patricia's focus is always what is best for ALL students to ensure their success. During my 18 years working alongside her she has consistently demonstrated outstanding analytical, leadership, and collaborative skills as an educational team member. I strongly feel that Patricia's 30+ years of classroom experience and her passion for the educational system make her an exceptional candidate for the school committee position.
Please consider Patricia Calley when you vote on Tuesday, April 2. Thank you.
Ann O'Donnell