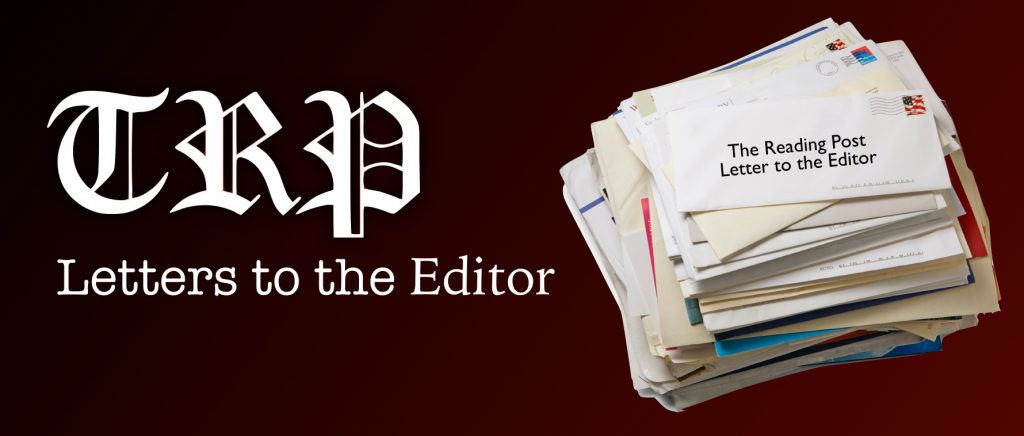 The Reading Post accepts Letters to the Editor. All letters must be signed. The Reading Post reserves the right to edit or not publish any letters received. Letters do not represent the views or opinions of the Post. editor@thereadingpost.com
---
To The Editor,
There are many reasons to vote for Tom Wise for School Committee. With 2 children in the district, he is fully invested in making sure we are providing the quality education we all want for our children. As a member of the Joshua Eaton Task Force, he was knee-deep in trying to help resolve some longstanding issues with the way the district services some of our most needy learners. As a volunteer coach, he spends countless hours working with children outside of academics. I know first hand how much he cares about the kids under his direction, he's coached my daughter for 4 years. He shares his personal drive for excellence with his athletes. There's no reason he won't bring that same passion and drive to the School Committee.
But mostly when I think of Tom, I keep coming back to the Casey Affleck line in Good Will Hunting after Will destroys the pompous graduate student in the Harvard Square bar. After the others walk away, Affleck's character leans in, grabs a peanut, and says to Minnie Driver, "My boy's wicked smaht." Well, Tom is indeed "wicked smaht". He will thoroughly research an issue, diving deep into the weeds, to source out a solution. He will ask the right questions. He will think outside all of the standard boxes. He will listen to all points of view before proposing a course of action. In short, he will lead.
These are all qualities we should expect on the School Committee. There is one more – perhaps the most important. Accountability. It goes without saying that Tom will hold himself accountable for the decisions he makes and the policies he advocates for. More importantly, he will hold the district administration accountable for the decisions it makes. For too many years the School Committee has deferred to the administration on policy decisions that should be within the purview of the School Committee. The School Committee sets policy. The administration implements it. Of course, it is a collaborative effort. We can't expect citizen volunteers to know every last detail regarding education mandates and law, and current trends in educating children. But in the end, we elect the School Committee to lead the district, not simply approve whatever the administration proposes. Tom will defer when appropriate. He will not abdicate his responsibility as an elected leader.
I believe Tom has the attitude, temperament, and intelligence to be a real asset to the community in overseeing such an important municipal function as the education of our children. I encourage you to join me in voting for Tom Wise for a 3-year seat on the Reading School Committee on April 2nd.
Karl Weld
Highland Street