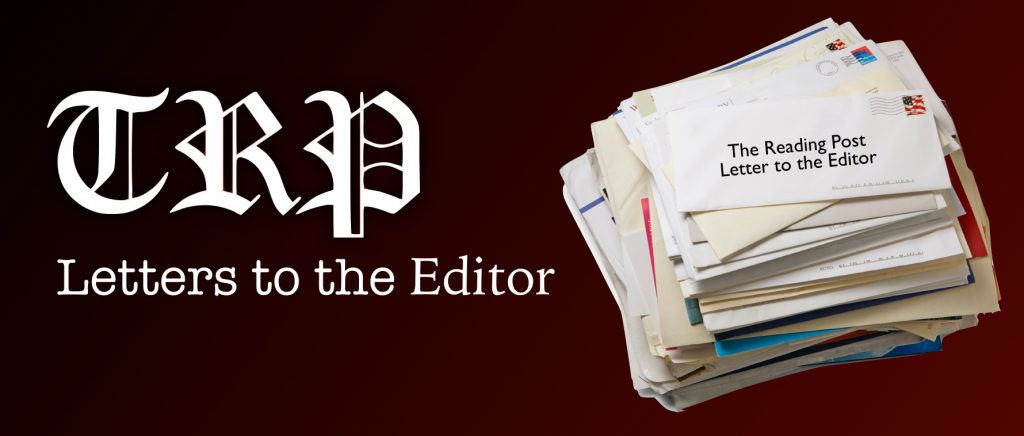 The Reading Post accepts Letters to the Editor. All letters must be signed. The Reading Post reserves the right to edit or not publish any letters received. Letters do not represent the views or opinions of the Post. editor@thereadingpost.com
---
It is with great enthusiasm that I endorse Chuck Robinson for re-election to the Reading School Committee. Chuck brings much to his role that he has held for 12 years, not the least of which as a Member of the Finance Committee for nine years prior.
Chuck strikes the delicate balance of passion for public education and the understanding of what it takes to make that happen; along with his fiduciary experiences are all invaluable on this Board. As a former School Committee Member myself who had the pleasure of working alongside Chuck as we faced the challenges of making our school district the best it can be within the financial confines of available funding, I have firsthand knowledge of his dedication to the students of Reading. As an educator, myself with no financial background, Chuck and I would, and still do, have conversation around our perspectives and learn much from one another and apply our newfound knowledge to the matters at hand.
Chuck remains in his role and while not afraid to ask the tough questions, has the utmost of respect for the expertise in the school administration while offering his opinion. Chuck is a natural leader and has held the role of Chairperson of the Reading School Committee many times because of the respect he has of each and every member who has served alongside him. Chuck is a respectful, reflective leader and his re-election to the Reading School Committee is paramount to the continued success of the Reading Public Schools.
Join me in voting for Chuck Robinson, candidate for re-election to the Reading School Committee.
Respectfully submitted,
Lisa Frasca Gibbs, MEd
Precinct 7