Local business owner Dan Dewar is encouraging all Rite Aid Shoppers to come shop with him.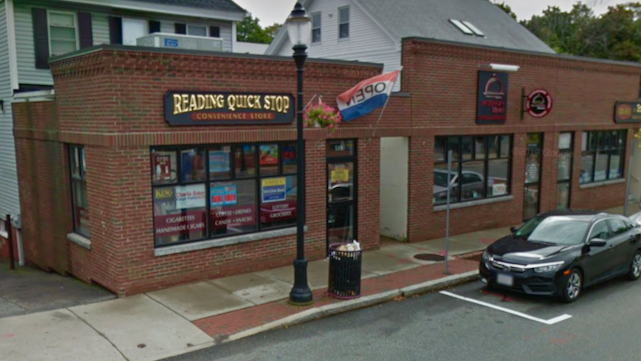 Reading, MA– Reading Quick Stop doesn't have a pharmacy however they offer a lot of the same items and grocery products Rite Aid customers are saying they'll miss the most; the bonus is they offer freshly brewed New England coffee. Owner Dan Dewar has a vested interest in Reading; he's a resident, a Town Meeting Member and was recently appointed to the Finance Committee. Reading Quick Stop opened in 2005 and Dewar purchased the business in 2010. Walgreen's had purchased approximately half of all Rite Aid stores including the two in Reading located on Bolton and Haven Street; the Bolton Street location has transitioned to Walgreen's. Rite Aid is the second retail business to close on Haven Street in 2019.
If you build it will they come? Reading has a lot of construction projects happening in close proximity to the Reading Quick Stop. Will that equate to more business? The construction on Main Street has been good for the Reading Quick Stop business, "The construction is great, I've had an uptick in sales from the construction workers coming in," stated owner Dan Dewar. Reading Quick Stop sells eggs, milk, bread, a few lines of ice cream including Ben & Jerry's, Breyers, Talenti gelato and sorbet, a full line of sodas, energy drinks and Yachak organic Yerba Mate. "For those at a loss with the closing of Rite Aid I welcome and encourage them to come to my shop. For new customers, they get their first cup of freshly brewed New England coffee free. For our younger customers, we have energy drinks, candy, and chocolate. For those customers taking the train, grab a coffee and newspaper." Reading Quick Stop sells daily newspapers including The Boston Herald, The Boston Globe, The New York Times, Barron's, Wall Street Journal, USA Today, New York Post, and The Reading Chronicle. They are also a full-service lottery with Keno. Dewar admits owning a business is not without its challenges and encourages customers to engage with him especially if there's a particular product of interest, "my business is always evolving based on the needs and demands of my customers, I always welcome input."
Reading Quick Stop is located at 519 Main Street and is open 7 days a week.