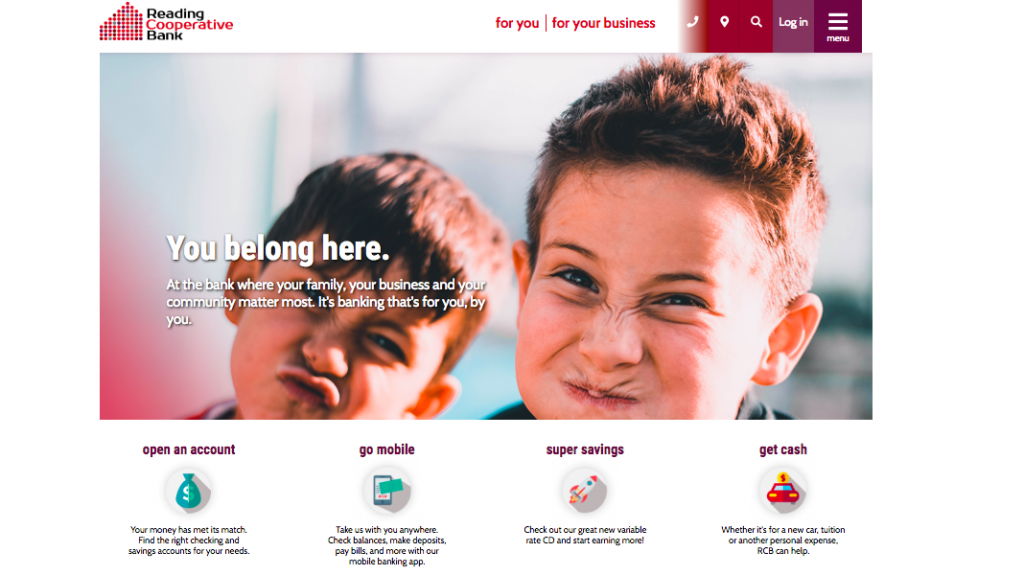 Reading Cooperative Bank (RCB) is excited to announce that it recently unveiled its new website: readingcoop.com. The redesigned website utilizes a sleek, modern layout and user-friendly navigation to create an improved, streamlined banking experience for its owners. Although the revamped RCB site has all the bells and whistles of something shiny and new, it still holds fast to the message of its historic cooperative banking roots.
"The website should reflect the character and personality of not only the bank but the community as well," stated Julieann M. Thurlow, RCB President & CEO. "RCB is committed to being progressive when it comes to financial technology that can better serve our customers. We want to be the financial institution of tomorrow. We'll continue to watch for new and innovative products in the coming months, as the bank is a founding member of Alloy Labs, a cooperative of community banks nationwide who are looking to partner with fintech companies." 
At readingcoop.com, customers can learn about the many products and services that RCB has to offer. The website is also home to a host of informational resources that can address the various needs and interests of the users. While the changes that have taken place are mostly aesthetic, they offer visitors a glimpse at the identity and culture of the bank and help to demonstrate RCB's progression over time.
About Reading Cooperative Bank: 
Reading Cooperative Bank is a depositor owned co-operative founded in 1886. This community-centric North Shore financial service provider has branches in Reading, Wilmington, North Reading, Andover, and Burlington. They also operate teaching branches at Northeast Metro Tech in Wakefield (open to the public) and at Reading Memorial High School (students and staff only), as well as an online branch at www.readingcoop.com.