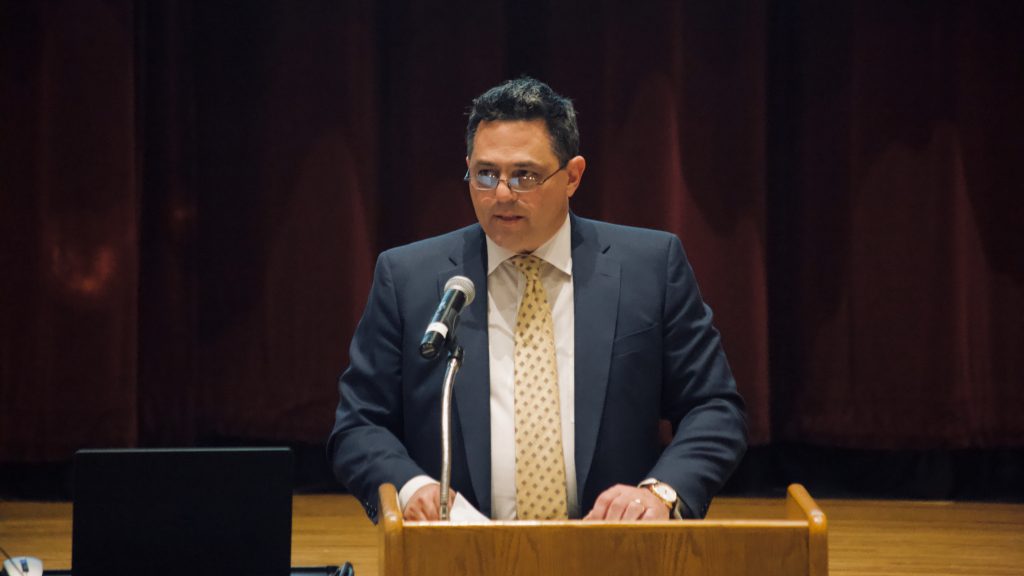 Barry Berman, candidate for re-election to the Select Board announced his honorary campaign co-chairs for the April 2nd election. Leading his team are former Selectman and current Board of Health Chair Kevin Sexton, town meeting member and community activist MaryEllen O'Neill, former School Committee member and co-Founder of Samantha's Harvest, Lisa Gibbs, and Russ Graham, who has worn many hats in his over thirty-five years of distinguished service to the town.
"Barry has a proven record as a selectman for consistently making the best decisions for the Town and its residents," said Kevin Sexton. "During my time on the Board, we were always able to work well together, even when we disagreed. He has served Reading well and he has earned my vote and my support."
MaryEllen O'Neill states "I am supporting Barry Berman for re-election to the Board because he brings a background in economic development, a history of service to our town, and a commitment to the values we share as a community."
Worried that the divisiveness of our political discourse has crept into local government, Lisa Gibbs is supporting Berman because "he leaves politics at the polling booth and brings to the Select Board only his desire to do what is in the best interest of the people of Reading. As a leader, he is not afraid to listen to all sides."
"Experience matters", said Russ Graham. "As the issues facing the town become more complex, it is important we keep Barry on the job. In his four years on the Board, he has shown to be thoughtful, creative, independent and willing to make tough decisions."
"I am deeply honored to be supported by such an eminent, respected and politically diverse group of town leaders'" said Berman. "I have always felt Reading is at its best when we focus on what unites us. When we collaborate and bring people together there is no problem we cannot solve. My chairs represent the fabric of Reading and I will use this campaign as an opportunity to bring all voices into the conversation."
The campaign will have its kickoff event on Monday, February 11th from 6-9pm at Bunratty's. If you would like to contact the campaign or volunteer please email bermanforselectboard@gmail.com or call 617-699-9487.