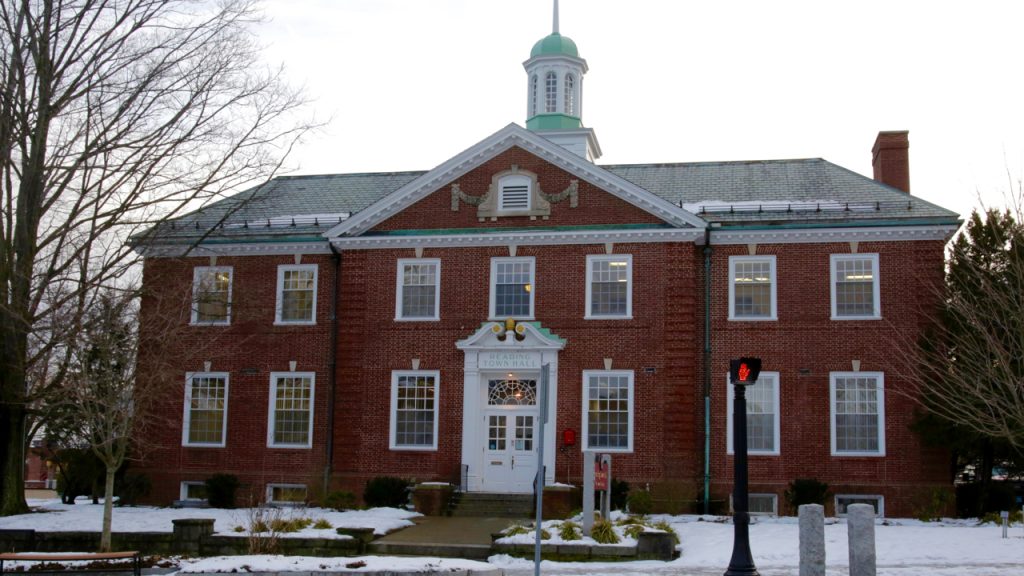 We are writing to express our sincere thanks and appreciation to everyone who helped make this year's Reading Senior Thanksgiving Dinner on Saturday, November 17 such a resounding success. We celebrated the 11 anniversary of this special event in grand style at the Hillview Country Club as we welcomed hundreds of friends and neighbors. Guests enjoyed a traditional turkey dinner prepared by the culinary team of Teresa's Restaurants. What went on behind the scenes was almost as exciting as what went on in the ballroom. Imagine preparing Thanksgiving dinner for 250 people…. 65 pounds of turkey, 55 pounds of mashed potatoes, 55 pounds of fresh vegetables, 50 pounds of stuffing, 52 pounds of apple crisp, and 42 dozen roses.  
Guests were entertained by Sergeant Daniel Clark, the "Singing Trooper," and his wife Mary, who performed favorite patriotic and holiday songs, as well as a fun and festive sing-a-long. Red Sox fans were thrilled with their rendition of Neil Diamond's Sweet Caroline to help celebrate a historic Red Sox season.
It is truly an honor for us to celebrate the beginning of the holiday season with those who have contributed so much to our community over the years. Many people graciously volunteered their time to help us plan and organize this year's event. Thanks to the generous financial support of our sponsors for the underwriting of the event, the event is free and open to all senior citizens of the town. 
We would like to thank The Savings Bank, The Reading Cooperative Bank, and Wal-Mart for their financial support. Some very special thanks to Nick Yebba and the team of the Hillview Country Club for working with us to make this event a truly memorable one. We appreciate their continued support in providing exceptional food, service, and hospitality.
A special thanks to Reading Elder and Human Service Administrator Jane Burns and her dedicated staff at the Reading Council on Aging who work tirelessly during the year to support our senior citizens.
Joining us at the head table were Town Manager Bob LeLacheur; Select Board Vice Chair Barry Berman; Select Board Member John Halsey and his wife Diana; Sally Hoyt of the Reading Council on Aging; Erika Bernardo of the Reading Cooperative Bank; and Ally Houghton of The Savings Bank.
Thank you to the Reading Daily Times Chronicle, the Reading Advocate, the Reading Patch, the Reading Post, and the local churches for helping to publicize this annual holiday tradition.
We want to take this opportunity to extend our best wishes for a safe and happy holiday season to all Reading residents, and we look forward to seeing everyone again at next year's dinner. Please SAVE THE DATE: Saturday, November 23 at 1 p.m.
Sincerely,

Representative Brad Jones and Linda Jones
Representative Jim Dwyer and Mimi Dwyer
Senator Jason Lewis