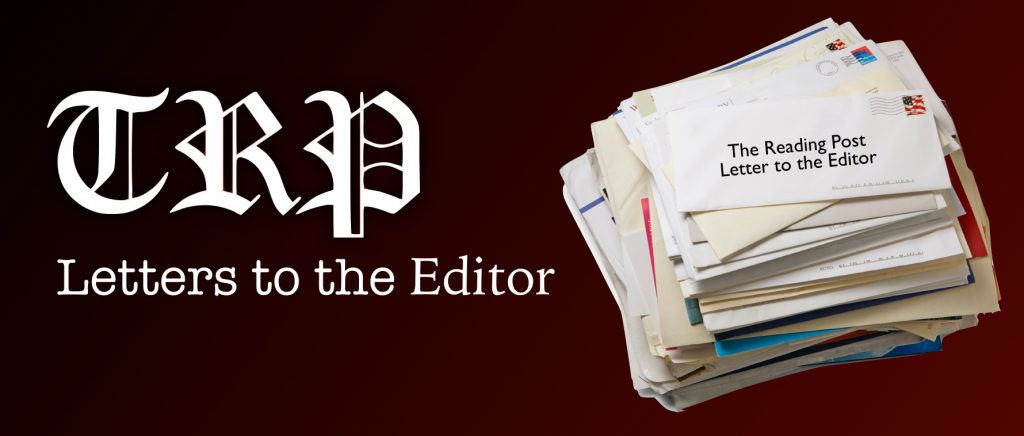 The Reading Post accepts Letters to the Editor. All letters must be signed. The Reading Post reserves the right to edit or not publish any letters received. Letters do not represent the views or opinions of the Post. editor@thereadingpost.com
---
With only a few days left before the mid-term election, I'd like to express my endorsement of Senator Jason Lewis' re-election to the State Senate for the 5th Middlesex District (Reading, Malden, Melrose, Stoneham, Winchester, and Wakefield).
The election of State Senators is critical because these legislators advocate for the needs of our communities and impact change at the local level. Senator Lewis has championed a wide range of issues including affordable healthcare, paid family and medical leave, and increased funding for public education for his constituents.
My endorsement of Senator Lewis does not come lightly. I've voted both sides of the aisle – currently as an Independent and formerly as a registered Republican for over 15 years. The local appeal of his opponent is compelling also – we're both RMHS grads and female business leaders. However, I want the best for our town and our schools, and I believe Senator Lewis is the best person for the job.
Senator Lewis' dedication to providing quality public education is a key factor in my endorsement of his re-election. My parents chose this community 40+ years ago because it was a family-friendly town located exactly between my dad's station at Hanscom Air Force Base and my mom's early career at Salem Hospital. I was raised in Reading with the benefit of a strong educational system and am now raising 3 school-aged children here. To keep our community thriving, I believe it is crucial to have a strong leader on education representing our needs at the state level. Senator Lewis continues to demonstrate such leadership and has been endorsed by the Massachusetts Teachers Association, the Boston Teachers Union and AFT Massachusetts.
Like many towns, Reading schools have been challenged over time due to inadequate state funding that is needed to maintain programs and improve performance. Senator Lewis spearheaded legislation that created a bipartisan commission to reform the Chapter 70 school funding formula. This is a critical step toward achieving more adequate and equitable funding for all our public schools. He also sponsored legislation that was signed into law to enable local school districts to create Special Education Stabilization Funds, a helpful tool for managing unanticipated special education costs. We need his continued energy and expertise to address these complex funding issues and to make lasting change for our town and all of Massachusetts.
Senator Lewis' involvement in our town extends beyond his advocacy on Beacon Hill. Recently, he spoke at the Reading Embraces Diversity rally against anti-Semitism alongside students, faith leaders, Select Board members, and State Rep. Brad Jones. As an immigrant himself, he understands and appreciates how important diversity and civil rights are to our communities. He's been a leader on these issues, including as a top champion for passing and preserving our state's transgender civil rights bill. I'm continually impressed by his compassion for the people he serves.
Senator Lewis has a passionate volunteer network here in Reading – including seniors, parents, and business owners – that I've had the privilege to meet as they invest their time in his campaign. This is the mark of a public servant who has delivered tangible results to his constituents during his time in office. I look forward to voting to re-elect Senator Jason Lewis on Nov 6th. Please join me.
Your Neighbor,
Meredith Yoder
Curtis Street