Candidate For State Representative Pledges Transparency and Accessibility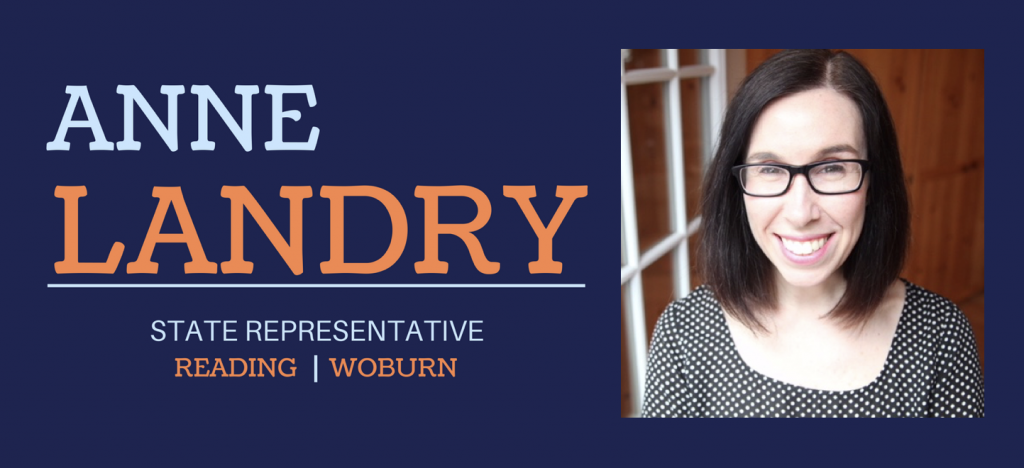 Reading, MA — Anne Landry, candidate for State Representative for the 30th Middlesex District, is hosting "Coffee with the Candidate," a series of events at coffee shops throughout the district. Landry intends for the series to be an opportunity for constituents to ask her about her candidacy and hear their concerns and what issues they would like their next state representative to address.  Landry will be available on the following dates:
Saturday, 7/14- D'Amici's Bakery, 614 Main Street, Reading
Saturday, 7/21- Starbucks, 99 Commerce Way, Woburn
Saturday, 7/28- Starbucks, 288 Main Street, Reading
Saturday, 8/4- Dunkin' Donuts, 880 Main Street, Woburn
Saturday, 8/11- Perfecto's Caffe, 285 Main Street, Reading
Saturday, 8/18- Dunkin' Donuts, 409 Main Street, Woburn
Saturday, 8/25- D'Amici's Bakery, 614 Main Street, Reading
I look forward to hearing from people over a cup of coffee," said Landry. "I aim to be a very accessible state representative. If I haven't spoken with you at your door yet and you can't make one of these dates, I invite you to call me on my personal cell phone at 774-319-0381 with any questions or concerns."
Landry has strong community ties. She is a Reading Finance Committee and an elected Town Meeting Member. An attorney by profession, she has over a decade of experience in public service and has worked on the House and Senate sides of the state legislature. She currently serves as Chief Counsel to Senator Brownsberger. She will bring this experience and her perspective as a working parent to bear in advocating for the health, human and civil rights, and welfare of all members of our communities.
Anne Landry is a candidate for State Representative in the 30th Middlesex District, including precincts 2-5 in Reading and wards 2-6 in Woburn. She earned a Bachelor's degree in Political Science and Spanish from the University of Richmond (graduating summa cum laude) and a Juris Doctorate (with honors) from Emory University School of Law. A Fulbright Scholar, she lives in Reading with her husband, Ryan, an elementary school music teacher, their 23-month-old son, Michael, and their Labrador retriever, Lucy. For more information about her campaign, visit www.anneforstaterep.com."