The Bulldogs took on the Wakefield Merchants for the second time this season on Sunday afternoon at Lexington High School. In a tough pitching duel, the Bulldogs dropped the game by the score of 3-1, bringing their record to 3-4-1 on the season.
The Merchants got off to a hot start in the first inning. Singles by Dillon Koster and Ryan Collins put a runner in scoring position and the next batter promptly drove in Koster with an RBI single to give the Merchants an early 1-0 lead.
The game would stay at 1-0 until the sixth inning when Dillon Koster reached base and was driven in by an RBI single from Mike Sorrentino bringing the Merchants' lead to 2-0 with an inning and a half to play.
The Bulldogs would not go down without a fight. In the bottom of the sixth inning, Zac Talis got things started off with a single. Mason Campbell and Andrew Moccia reached base next to load the bases for the Bulldogs. Luke Hall was able to drive in a run with an RBI walk to cut the lead to 2-1. Unfortunately, the Bulldogs would end the inning with the bases loaded, but without another run to tie the game. The Merchants added one more run in the seventh and the Bulldogs were unable to respond, ending the game at 3-1 for Wakefield.
The Bulldogs received a strong pitching performance from Alex Mandrus who pitched five innings, allowing one run on four hits while striking out four batters. He was relieved by Ben Gottesman who pitched the final two innings, striking out three batters. The Bulldogs received a strong offensive performance from Zac Talis who went 2-3 with two singles and scored the Bulldogs' sole run.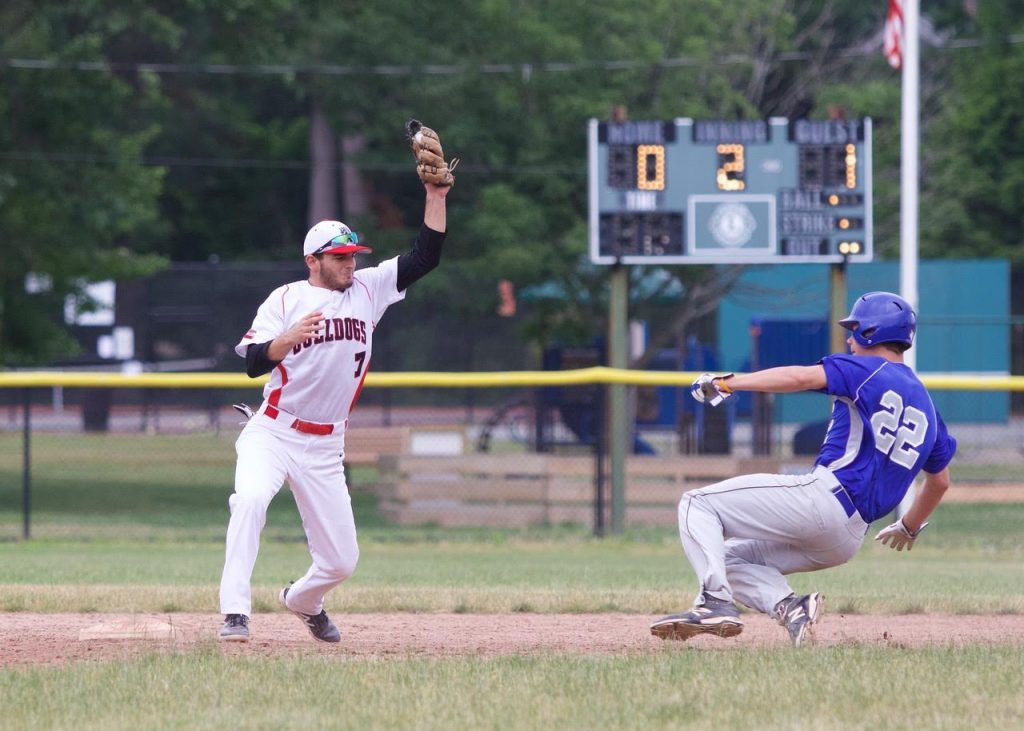 The Bulldogs look to get back to .500 for the season against the Somerville Royals this Tuesday night at 8:15pm at Trum Field in Somerville.