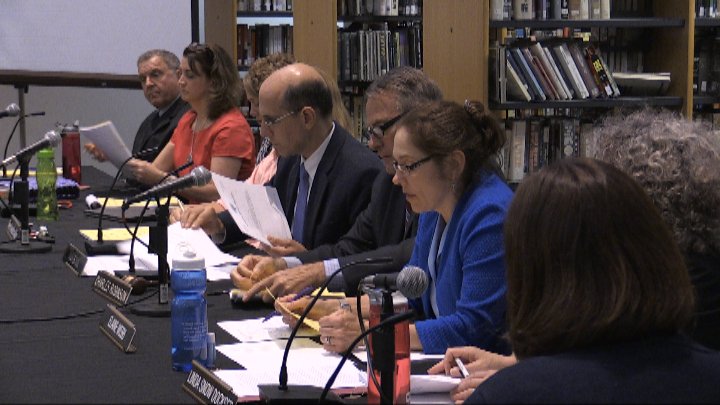 The School Committee voted 6-0 on June 18 to approve the End-of-Cycle Evaluation Report of Superintendent John Doherty. The final report was generated by school committee member Jeanne Borawski as a compilation of the individual evaluations completed by each school committee member. The individual evaluations, as well as the final evaluation, were made available to the public late last week. This was the first time the committee members saw the completed evaluation, as well as the individual evaluations from the other members.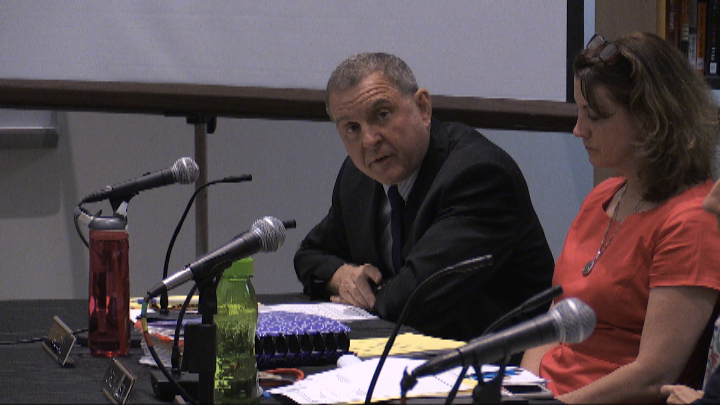 The evaluation rates the superintendent on four majors areas of job performance standards: instructional learning, management and operations, family and community engagement, and professional culture. Doherty was rated as "proficient" in each major performance area. "I'd like to commend you on what is a strong evaluation," Borawski stated. Evaluation commentary highlighted Doherty's leadership during the budget and override process, strong hiring processes, commitment to data-informed decision making, and leadership in social and emotional learning.
The evaluation also pointed out areas where the superintendent needs to grow. These include communication to parents regarding complex operational or educational matters, handling of conflict, and ensuring compliance with federally mandated educational services. The members individually cited issues such as the Office of Civil Rights violations, Kindergarten placement communications, and visually evident irritation when confronted as reasons for their comments. Doherty acknowledged these issues in his statement and pledged to begin to work on these concerns. He also was quick to point out that his success is a result of the success of the team he works with, thanking the building principals and members of the central office staff specifically.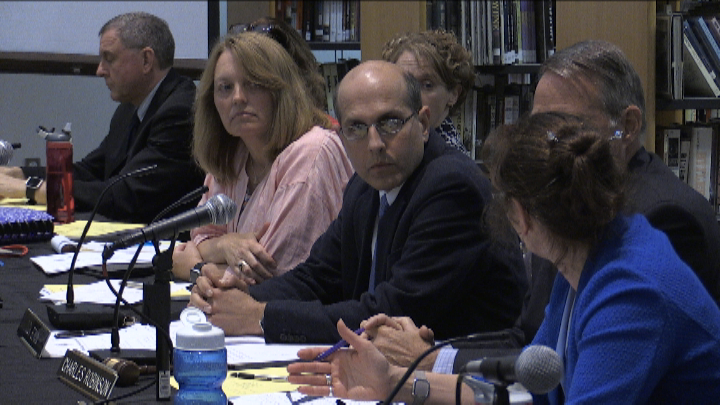 After the vote, school committee member Nick Boivin expressed concern over the goals the evaluation was based on. He expressed concern over multi-year goals that some members of the committee had no voice in constructing. He also was concerned over the lack of precise and measurable ways to evaluate the goals. Boivin expressed a desire for more data from staff and parents as well as more information regarding test scores. Member Elaine Webb, while acknowledging that some of the goals could be more measurable, also affirmed the concept of three-year goals. "Some goals cannot be accomplished in one year." Webb opined.
At 7:45 pm, the School Committee adjourned to executive session for over three hours to discuss the superintendent's contract and other issues. They returned to regular session at 10:50 pm and voted 4-2 to approve a 2018-19 school year salary of $186,728 for the superintendent. This represents a two percent increase over Doherty's current salary. Boivin and member Sherri VandenAkker were the dissenting votes.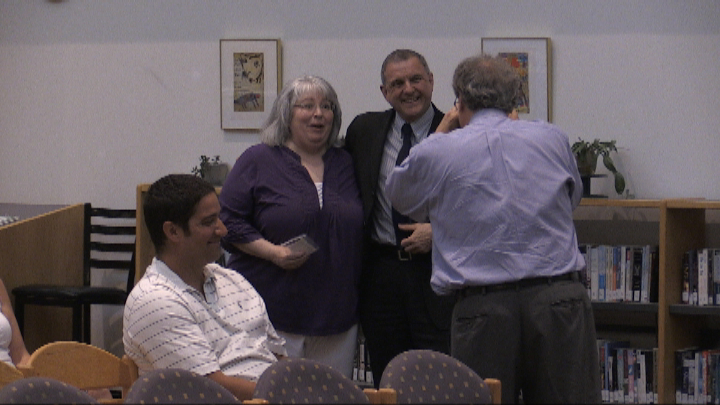 The meeting began with recognition of teachers and staff that reached ten years, twenty year, and thirty year milestones this year. They also recognized those achieving professional status this year as well as five retirements. Reading Memorial High School teacher Kristen Killian was recognized for 35 years of service. Chair Chuck Robinson expressed thanks to all the assembled teachers and staff on behalf of the School Committee. He also expressed congratulations to the retirees, "You've earned it." Robinson affirmed.
Doherty also reported that Beth Levitt, a grade two teacher from North Reading, will be the new principal at Barrows Elementary School starting July 1. The School Committee adjourned at 10:55 pm.