Pan Mass Challenge 3-Hour Spin-A-Thon @ Tread
Supporting Cancer Research
Sunday, June 10th from 2-5: 30 pm
Beating Cancer – Getting "Closer by the Mile"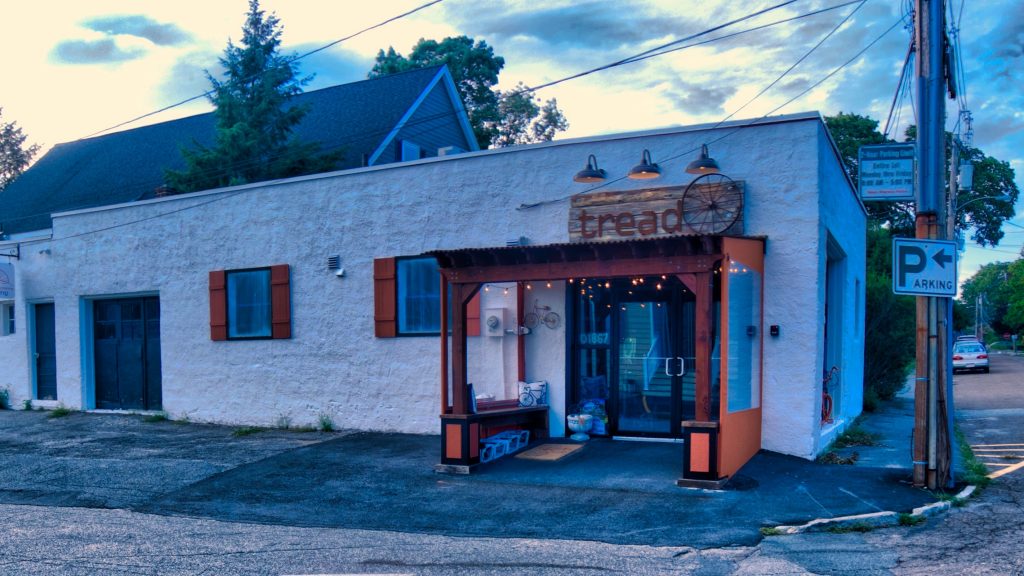 Tread LLC invites you to participate in a high energy, a fun-filled fundraiser to support local Reading Pan Mass riders Dave Hunt and Luke Goodemote (Boston Bruins Research Team) and Tread spin instructor, Kerry Laferriere (Wise Construction) who will be participating in the Pan Mass Challenge in August.
Since 2015, Tread owners Lori Haverty and Tiffany Freitas owners (and lifetime residents of Reading) have sought opportunities to give back to the community. "When Dave and Luke approached Tiffany and me about collaborating on a Spin-A-Thon we knew it was something we couldn't refuse," explained Ms. Haverty, "Dave and Luke have been friends of our families for a lifetime and Kerry was one of our original Tread spin instructors. We have all dealt with cancer in our lives, for me I lost my dad at a very young age to cancer, so anything that I can do to give back to cancer research I do!"
This three-hour Spin-A-Thon is not just a ride for cancer research, but in true Tread form, it will be an emotional and inspirational event culminating in a block party in collaboration with the Boston Bruins Foundation. To reserve your bike for an hour please email Kerry at laferrierk@gmail.com
About Tread LLC: A fitness haven dedicated to health and personal empowerment. We aspire to motivate Tread members to feel fit, challenged and part of a close community. Tread certified instructors will inspire you to build strength and endurance all to the beat of the music. We will balance the essence of group fitness with personal victories – contagious motivation.