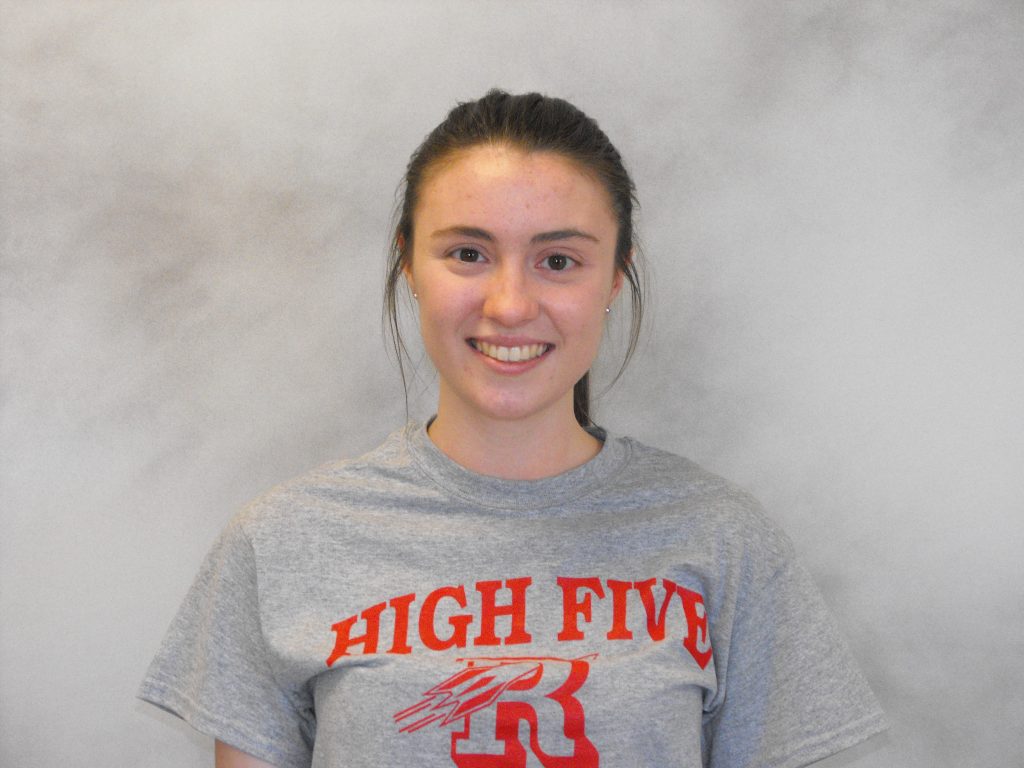 Molly O'Shea, Class of 2018
Molly is being recognized for achieving excellence in academics, activities, and service. Academically, Molly is an outstanding student in the Class of 2018 and is a member of the National Honor Society and of the Spanish National Honor Society. She has challenged herself over the past couple of years by taking a rigorous course load consisting of AP U.S. History, AP Biology, AP Spanish, and AP Environmental Science. Molly is extremely well-rounded in her involvement with activities and service. She was the Deck Crew Manager for last year's winter productions in the Drama Club and has been involved as a member of the Tech Crew in a number of other shows. She is also a member of Habitat for Humanity and helped residents in North Carolina build houses this past summer. Finally, she is a member of the Model United Nations Club and has attended the National Model UN Conference in New York for the past two years. Molly's volunteer experience is extensive and includes teaching children and young adults with special needs how to skate and how to play softball. Over the past few years, she has been a senior camp counselor at the MSPCA Animal Shelter Children's Summer Camp and has also been a counselor at Camp Sunshine—helping children who are faced with life-threatening diseases. Molly also teaches religious education to 4th graders at St. Agnes Parish and…last but by no means least, Molly taught English during two summers spent in Spain. She loves to travel and is very excited to do so even more in college and beyond! Next year, Molly will be attending Rhodes College in Memphis, Tennessee and is undecided about a major at this time, but is considering History or Spanish.
---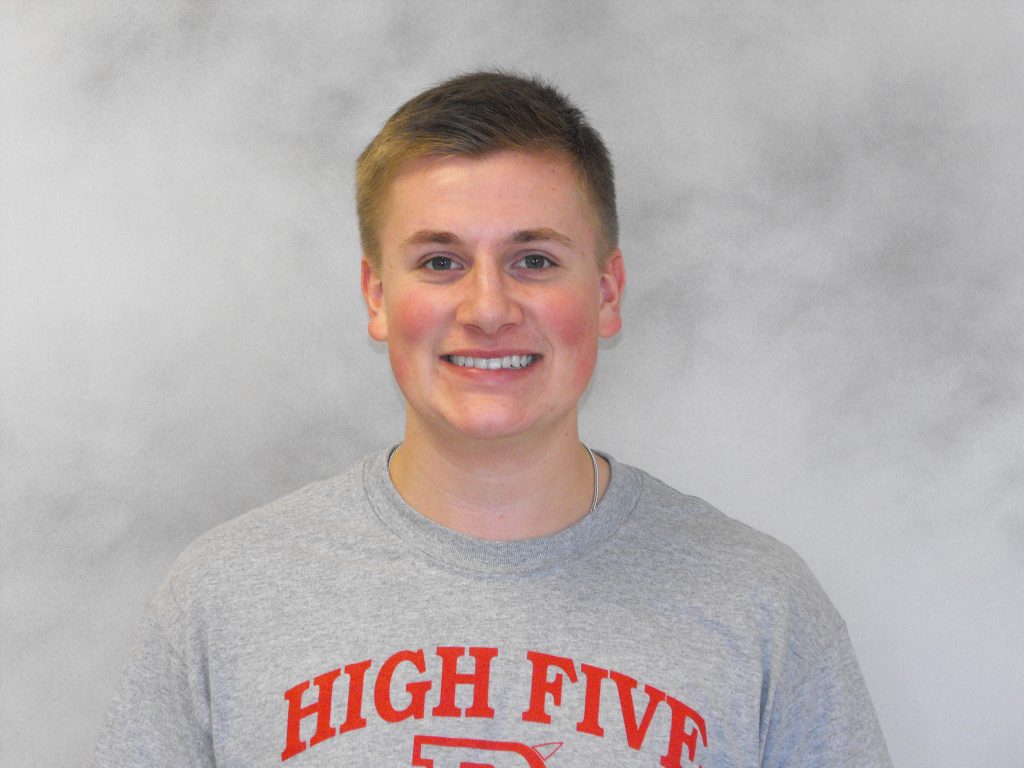 Michael Malley, Class of 2018
Michael is being recognized for his outstanding accomplishments in academics, activities, and service. He is a hard-working, dedicated honor student who has challenged himself this year by taking AP Calculus and AP Statistics and has particularly enjoyed his Honors Accounting class where he is able to apply math in a relevant way. Next year, he will be attending the University of South Carolina and will continue to pursue his interest in Accounting at the University's School of Business. In terms of activities, Michael is an accomplished musician, who plays the trombone in the RMHS Jazz Band and the Symphonic Band. He recently received the Outstanding Musicianship Award at the MAJE District and State Finals. Michael has helped the Jazz Band earn a Gold Medal at the State Finals for all four years of his high school career—and as a result, has joined his fellow musicians in special performances at the Hatch Shell in Boston for the past three years. He was also invited to play at the Berklee College of Music this May and was accepted into the Senior District Orchestra, where he performs with adult musicians from all over northeastern Massachusetts. Michael also finds time in his busy schedule to give back to his community. He has volunteered as a coach for the Coolidge Middle School Math Team over the past four years and has volunteered at St. Athanasius Parish by assisting in bottle drives with proceeds going to the Mission of Deeds. Congratulations, Michael!