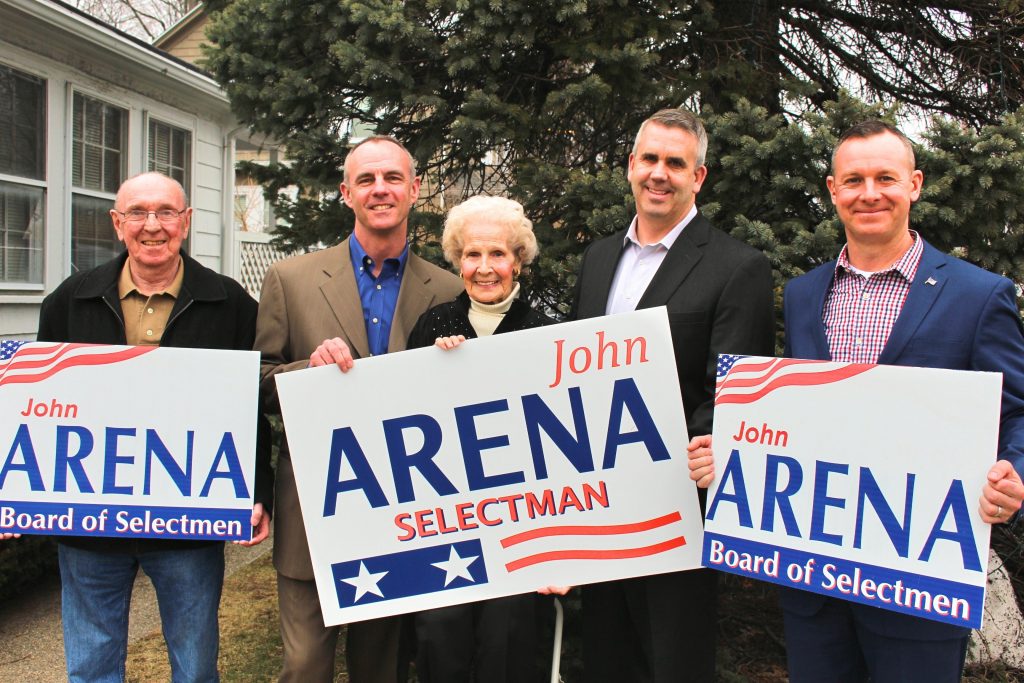 As former Selectmen, we are proud to support John Arena for Selectman in Tuesday's town-wide election.
During this time of extreme budgetary challenges and constraints in Reading, John is the ONLY candidate with proven leadership, a proven track record, and the vision and skills to lead us through. He has already demonstrated his ability to invite respectful discussion and deliver thoughtful results for ALL Reading residents while maintaining Reading's unique character.
We urge all Reading voters to vote for John Arena's re-election to the Board of Selectmen on Tuesday, April 3rd.
Signed,
Sally Hoyt (Selectman 1990-2002)
Bill Burditt (Selectman 1992-1995)
James Bonazoli (Selectman 2005-2014)
Steve Goldy (Selectman 2006-2013)
Kevin Sexton (Selectman 2014-2017)
Learn more about John, his qualifications, and his concrete ideas for Reading at: