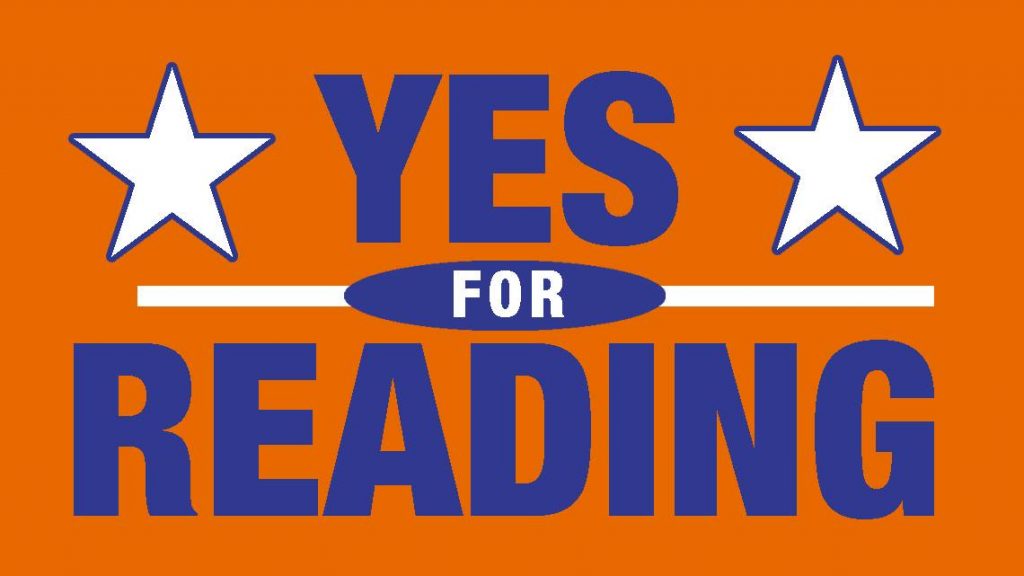 Yes for Reading, the town's official ballot campaign for a Proposition 2 ½ Override, is making history. If the residents turn out to vote, they can retain the traditional lifestyle they deserve and ensure a prosperous future for the town.
Yes for Reading by the numbers:
More than 4,000 residents committed to voting Yes on April 3

rd
50 letters to the editor and testimonials to date in support of the override, including public endorsement from a State Senator
Unanimous support from all 5 Board of Selectmen and all 6 members of the School Committee
More than 9,000 postcards sent
Nearly 5,000 flyers handed out
600 Lawn signs displayed around town
Nearly 1,000 followers on Facebook and 1,500 email subscribers
"But despite all of this, history shows that the number of people who go to the polls and vote was ALWAYS the deciding factor," said Erin Gaffen, co-chair of Yes for Reading.
"Looking at similar towns, the margin between winning and losing an override was just hundreds of votes," said Michele Sanphy, co-chair of Yes for Reading. "We hope that the community will join together to support our town and vote Yes on April 3rd, 2018."
About Yes for Reading
Yes for Reading is an official municipal ballot question committee advocating for the passage of the Proposition 2 1/2 override on the ballot in Reading, MA on April 3, 2018.
Yes for Reading is made of up community members – we are parents, grandparents, retirees, public servants, educators, neighbors and friends – all coming together to support the Town of Reading. To learn more visit https://www.yesforreading.com/ or our Facebook page: https://www.facebook.com/YesForReading/