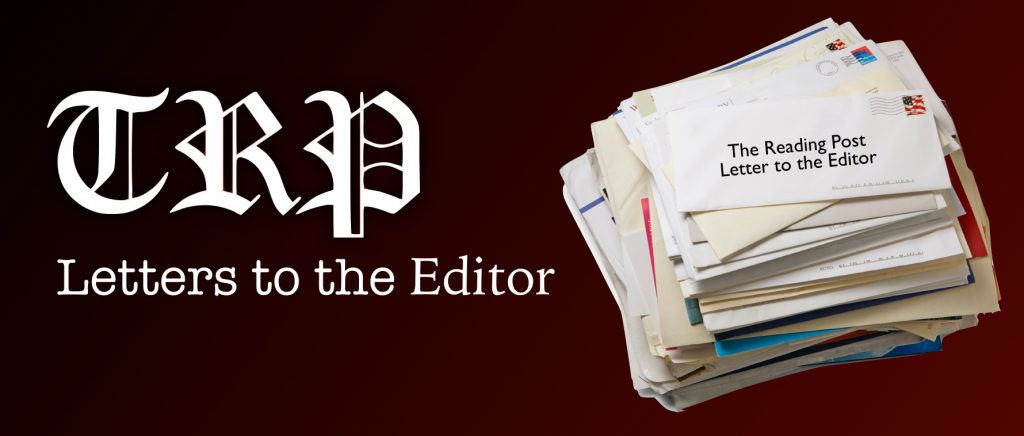 The Reading Post accepts Letters to the Editor. All letters must be signed. The Reading Post reserves the right to edit or not publish any letters received. Letters do not represent the views or opinions of the Post. editor@thereadingpost.com
---
Dear Residents of Reading,
As a resident of the town of Reading for more than 30 years, a realtor and owner of RE/MAX Leading Edge with 9 offices throughout Greater Boston including one right here in Reading, I feel compelled to share my opinion on the override ballot question coming up on April 3rd. 
My wife, Teri, and I raised our 3 daughters here, all of whom grew up attending our local public schools and graduated from RMHS. Reading has been incredibly good to our family and I am proud of the way the school committee has worked with the Superintendent's office to provide the best educational experience possible for our daughters and all the student residents of Reading over the years. 
Every parent desires to give their children the best possible opportunity to succeed and high-ranking school systems provide that opportunity. As a realtor, I can tell you with the utmost confidence that schools are the number one reason families choose one community over another.  According to the National Association of REALTORS, 2017 Moving with Kids Profile, many families with children under 18 considered a neighborhood based on the quality of the school district. In fact, consumers are willing to pay more to be in the right school system.   
Reading ranks among the top 50 school systems in the Commonwealth, and it is no coincidence that median single-family home values have increased 45% over the last 10 years. In order to continue to attract young families with children, Reading needs to continue to invest in and provide the quality education our residents have come to expect and appreciate.
I invite you to join Teri and me and vote YES for Reading on April 3rd.
Sincerely,
Steve Chuha