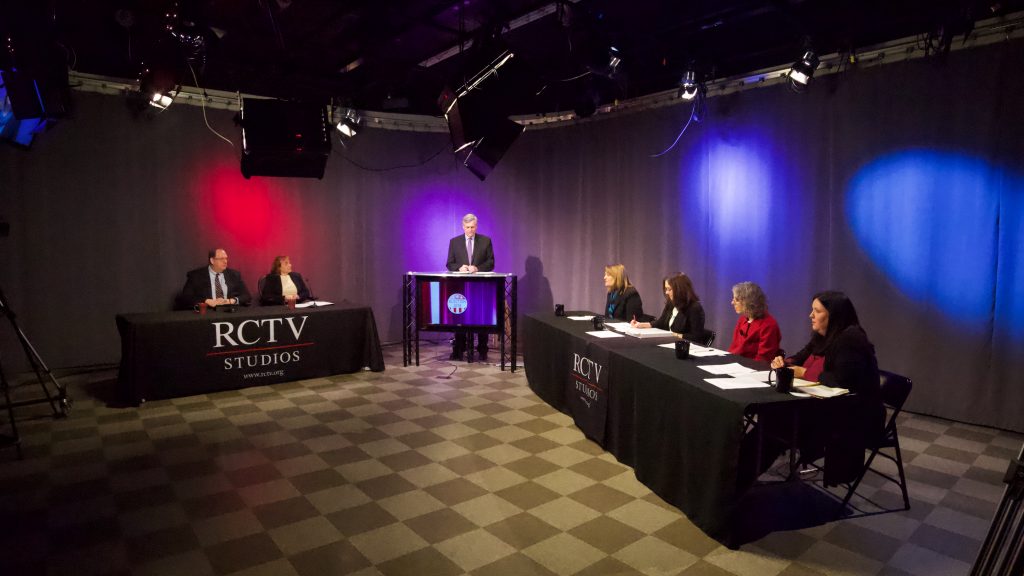 Reading, MA — Reading Community Television (RCTV) hosted a forum with the four candidates vying for two seats on the School Committee on Tuesday, March 20. Alan Foulds moderated the forum and it contained questions posed to the candidates by Kevin Vendt of the Reading Post and Joanne Senders of the Reading Advocate.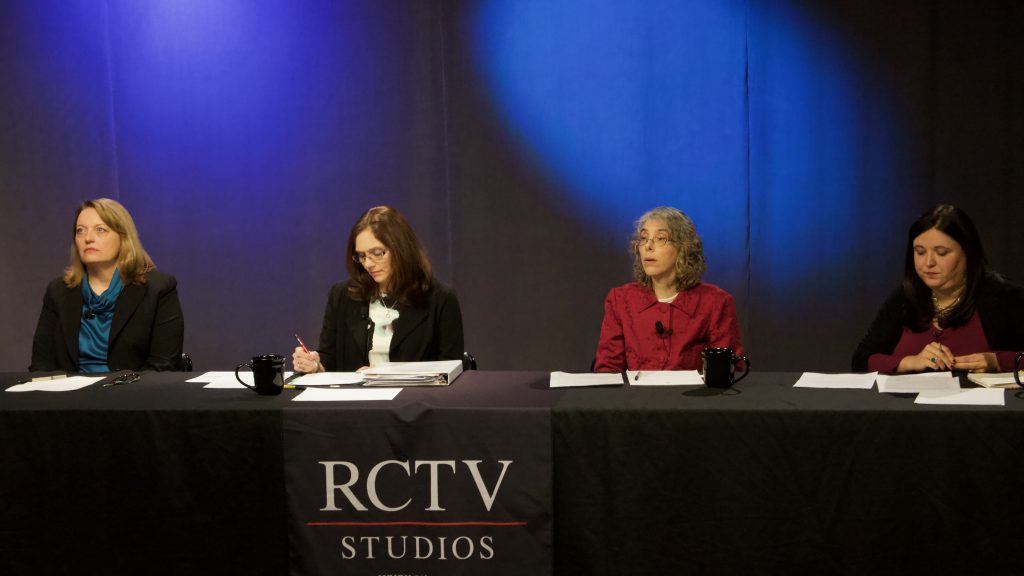 Incumbent Elaine Webb and current committee member Sherri Vanden Akker are challenged by Rebecca Liberman and Alicia Williams. In opening statements Webb highlighted her years of service on the committee while Vanden Akker shared her professional credentials. Both Liberman and Williams spoke about being regular audience participants at School Committee meetings and active parent volunteers at their schools for several years. Williams also stressed her experience on the Special Education Parents Advisory Committee.
Question topics revolved around budgets and financial issues, Joshua Eaton progress, communication, and school security. When asked what would happen if the the override fails Vanden Akker confessed, "I'm terrified as to what will happen."
Webb, citing the challenges of the last several years chimed in, "After fifteen years, we need to step up."
Liberman believes that not enough has been done to save teachers in the current balanced budget. Expressing concern over the loss of teachers she indicated that she would be willing to cut athletics to save teachers "if that is what is required" though she believes that there are other creative solutions available.
Williams indicated that if the district were looking for new superintendent, she would look for a person who "is able to take criticism and lead."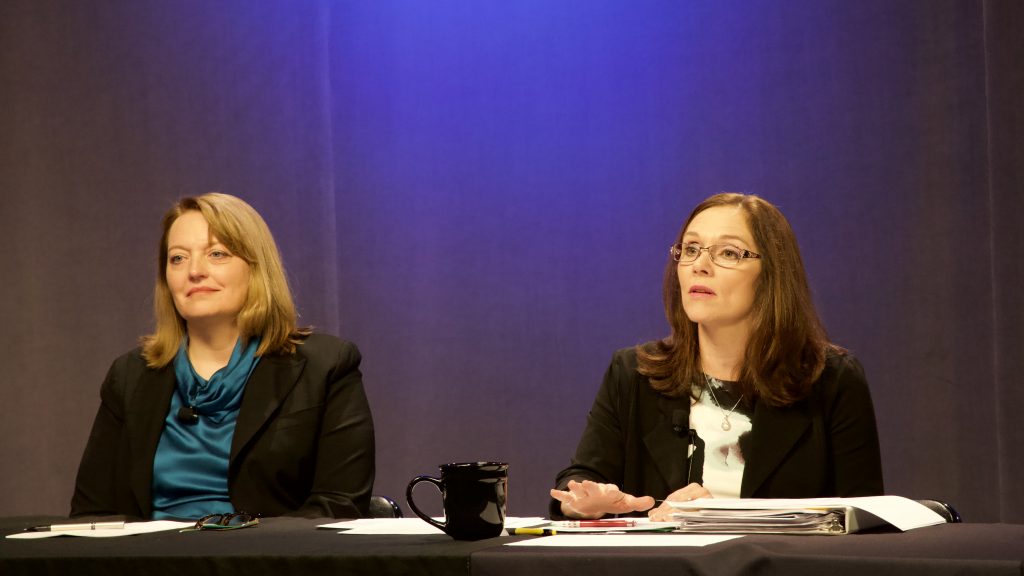 Vanden Akker would look for a superintendent that "puts kids first." Webb is enthused by the work that has been accomplished at Joshua Eaton, especially a recent presentation by Joshua Eaton Principal LisaMarie Ippolito.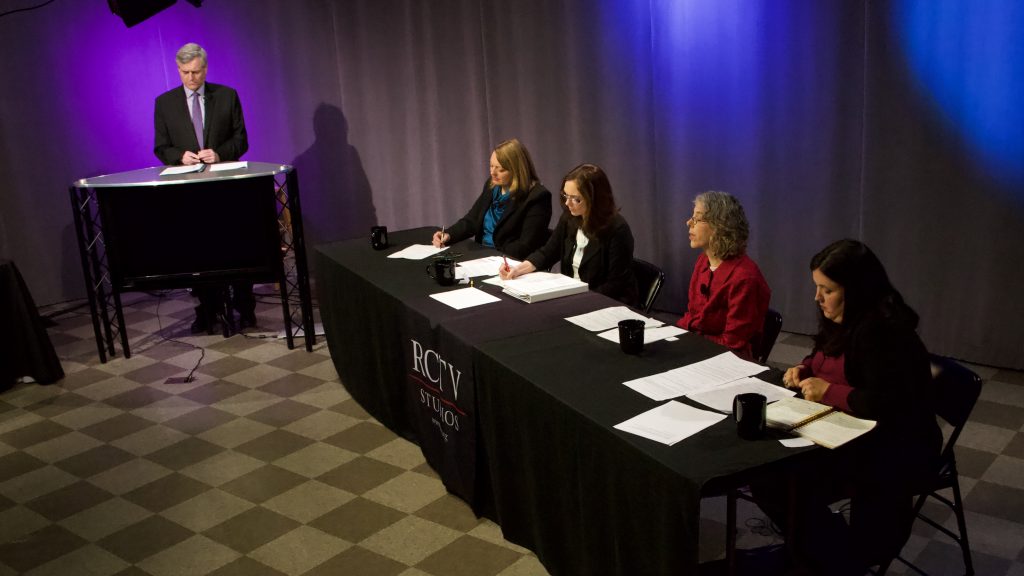 All four candidates indicated their support of the Proposition 2 1/2 override in their closing statements and encouraged voters to come to the polls.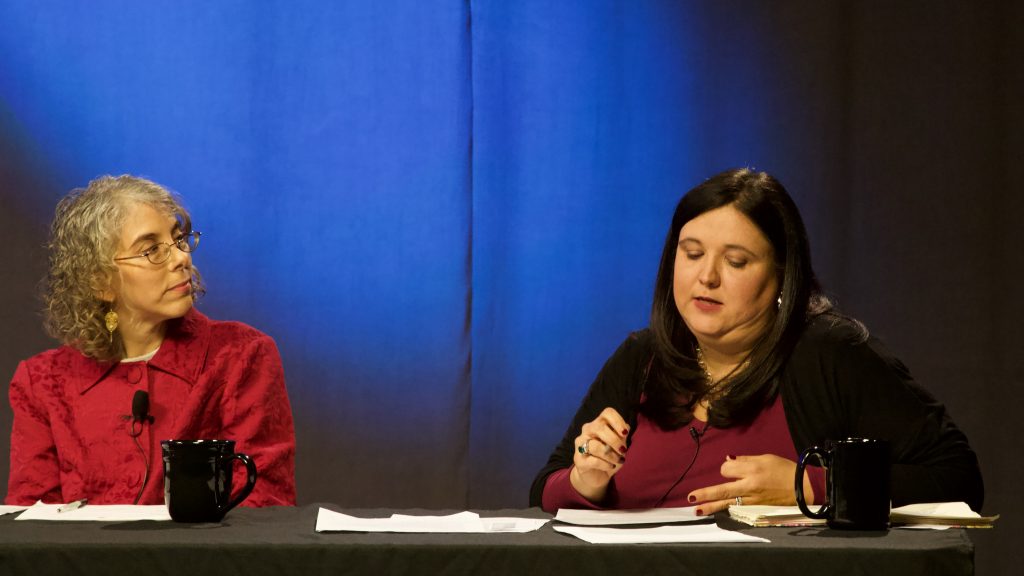 The forum aired live on RCTV and will continue to be shown until election day. It was live streamed for the benefit of interested viewers as far away as Washington, D.C. The forum can also be viewed on RCTV's YouTube page. The election will be on April 3.