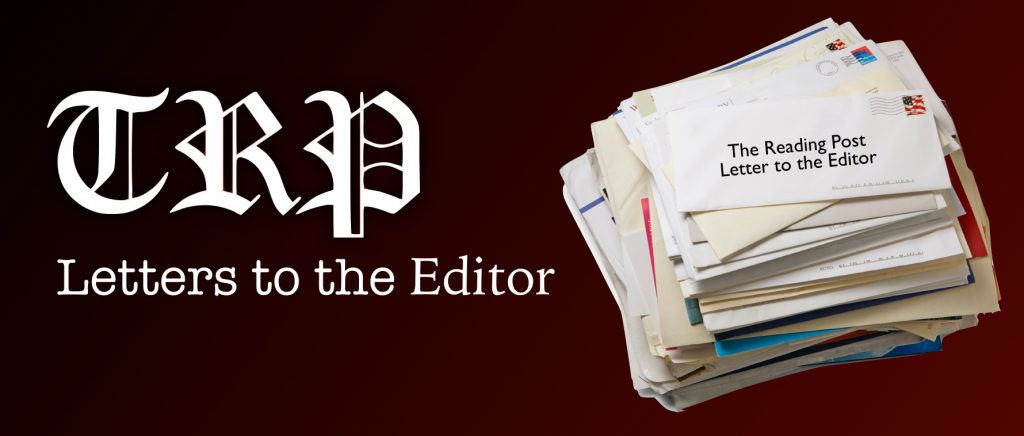 The Reading Post accepts Letters to the Editor. All letters must be signed. The Reading Post reserves the right to edit or not publish any letters received. Letters do not represent the views or opinions of the Post. editor@thereadingpost.com
---
To the Editor:
The Board of Selectmen recently voted to recommend changing the name of the Board to the Executive Board. This was in response to an Instructional Motion at the last Town Meeting asking for a change in the name of the Board so that it would be gender neutral. The Instructional Motion suggested using Select Board, which a number of nearby communities have done.
The Selectmen's choice of Executive Board is inappropriate. It indicates that its members are Executives, as they would be in the private sector. It implies a top-down, command-and-control style of authority like that of executives in the private sector.
This is not the way a Board in the public sector should operate. Public bodies in a democracy must make decisions and engage in decision making in open, public meetings, not in private as corporations do. Board members are elected to listen to and represent the Town's residents not to tell them what they should do.
Let's pick a new name for our Board of Selectmen that's gender neutral and appropriate for an open, democratic style of governance. The name should reflect that public participation is welcomed and the input and expertise of all residents, including those who volunteer on other Town Boards, Commissions, and Committees, is respected. Select Board is fine by me, but I'm sure there are other appropriate options. Executive Board is not one of them.
Sincerely,
John Lippitt
23 Mineral Street