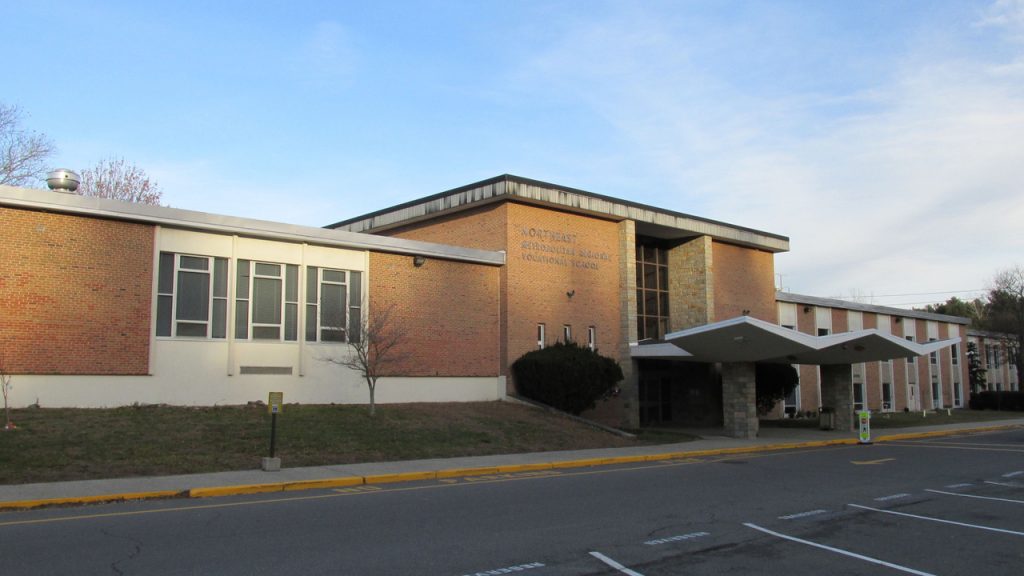 Wakefield, MA — Director of Athletics Donald Heres announces that Northeast Metro Tech will host its 2018 Athletic Hall of Fame induction ceremony later this month.
WHEN:
Friday, March 30 at 6 p.m.
WHERE:
Anthony's of Malden, 105 Canal St.
WHAT:
Established in 2015, Northeast's Hall of Fame recognizes and honors past athletes, coaches, individuals, and teams who made outstanding contributions that brought pride and distinction to the athletic program. Inductees are chosen on a bi-annual basis.
Nominations for this year's induction opened in June. Candidates were eligible to be inducted into the Hall of Fame five years after graduation or five years after leaving the program.
Following a careful review of the applicants, 10 nominees will be inducted into the Hall of Fame:
The late David Barriss, three-sport coach
Coach Neil Valeriani — founded the lacrosse team as its first head coach and currently serves as assistant coach
Alaina DiBiasi, three-sport athlete
Ryan Allen, two-sport captain
Peter Ward, hockey player and team captain
David Turilli, three-sport athlete and two-team captain
Deborah Stewart Davis, three sport-athlete
James Paiva, four-year soccer athlete and team captain
1987-88 state champion hockey team
1988-89 state champion hockey team
"We're excited to honor our inductees for their athletic accomplishments," Heres said. "We encourage all who played with or knew these coaches and athletes to join us in celebrating their achievements."
Tickets for the evening are $35 and will include dinner prior to the ceremony. The event is limited to 200 guests, so anyone interested is encouraged to purchase tickets early. To do so, contact Heres at dheres@northeastmetrotech.com.