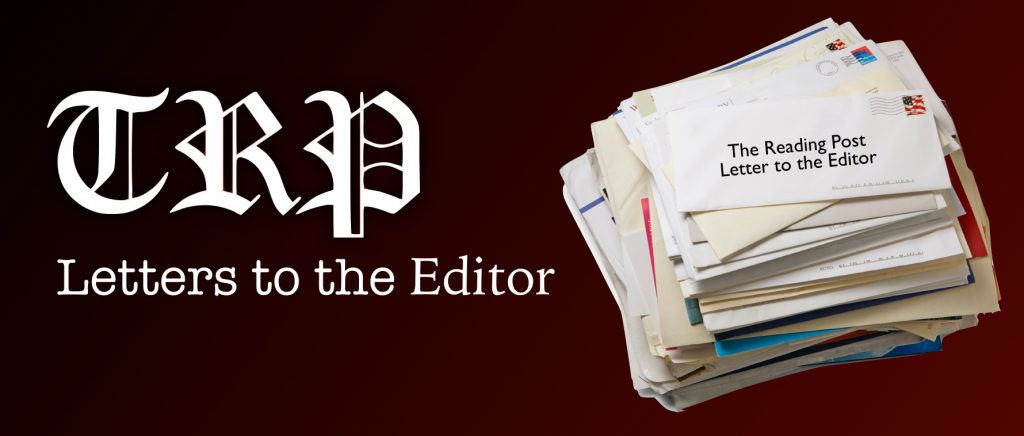 The Reading Post accepts Letters to the Editor. All letters must be signed. The Reading Post reserves the right to edit or not publish any letters received. Letters do not represent the views or opinions of the Post. editor@thereadingpost.com
---
Dear Neighbors: 
On April 3, we will decide whether or not to approve a tax override. We've learned that for several years costs have been driven higher than the annual 2.5% (plus new growth) tax increases allowed by Massachusetts state law.
We have also learned that Reading has not passed a tax override for nearly 15 years and thus stands nearly alone amongst other towns in the region with a 90% or more residential tax base. For years our school and town administrators balanced budgets by increasing efficiency, leaving open positions empty, and raising fees. Now we must make deeply painful cuts. If this override does not pass, in the next year alone we will eliminate foreign language from our middle schools, increase elementary class sizes significantly, and keep public safety staffing unacceptably thin. 
Although the override will cost most of us under $500 per year, the decision to voluntarily pay more in taxes can be difficult. But our budget processes are transparent. Town leaders—paid and elected–have provided data and information. Town leaders have also heard residents' concerns and striven to do what is right for our future. (Full disclosure: I have been one of those leaders since December 18th when I was appointed to the School Committee.)
Our schools and town have put forward thoughtful yet efficient override budgets. If voters approve override spending, our schools will retain the 11 teachers whose jobs will be eliminated if the override does not pass, will restore necessary teaching positions cut in previous years, will add supports for Special Education, and will introduce two curriculum coordinators to help ensure consistency amongst our elementary schools. Our public safety department will bring staffing to appropriate levels. Most important, the budgets proposed by both schools and town will be sustainable. 
There are pragmatic reasons to invest in our community: strong schools, effective public safety, predictable town services, and well-maintained infrastructure improve our quality of life and protect our property values. But there's a less tangible yet more fundamental reason too: we're all in this together.
Yes, we're all in this together. Those who don't have school-aged children, don't own their homes, or don't plan to sell might not see the override as relevant to them. But our neighbors' welfare is deeply relevant to all of us. Our town made the forward-looking decision to provide tax relief for our most vulnerable seniors because they are our neighbors. Our current school children will soon be our teachers, police officers, firefighters, EMT's, physicians, and proprietors. When we invest in each other's future, we simultaneously invest in our own. 
Please join me and invest in our community by voting "yes" for Reading on April 3rd.
Sherri VandenAkker, Ph.D.
Summer Avenue