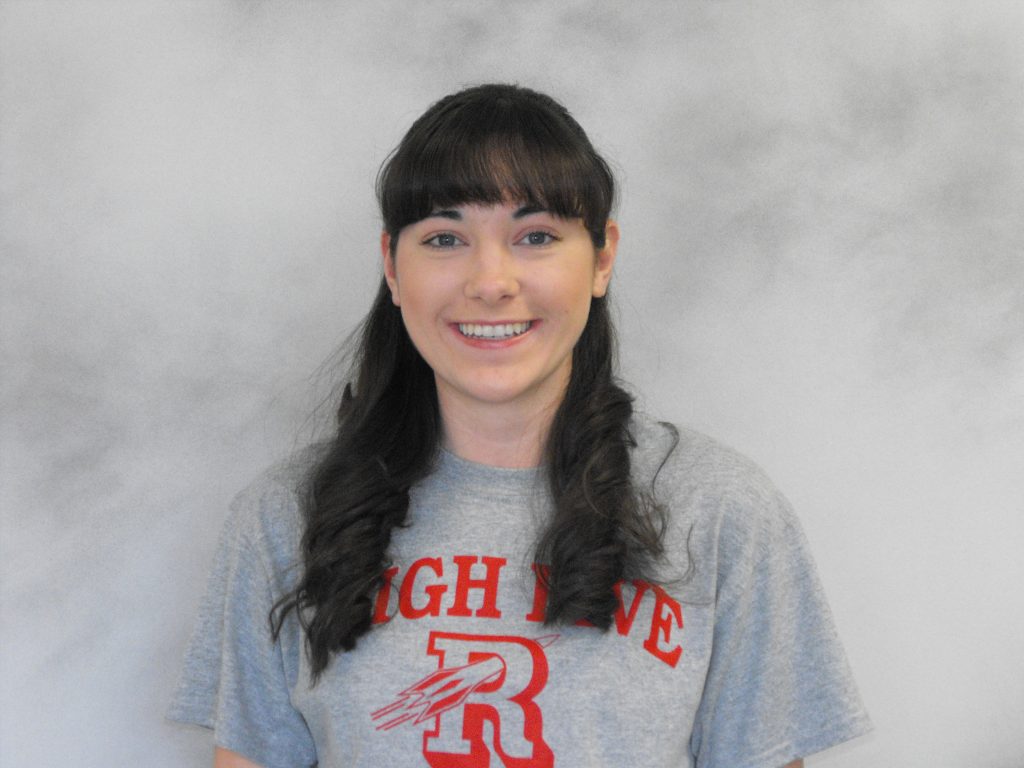 Eliza Fandel, Class of 2018
Eliza Fandel is being recognized this week for her outstanding accomplishments across multiple realms. Eliza has excelled academically at RMHS over the past four years ultimately gaining her acceptance into the National Honor Society and the Century Club during her junior year. Eliza currently holds a spot in the top 30% of the senior class. Looking back at her time in the classroom, Eliza truly enjoyed her WWII and Environmental Issues classes. Outside of the classroom, Eliza has participated as a four-year member of the Winter and Spring Track Teams. This year, she co-captains both teams. As a member of the track teams, Eliza has competed in a number of different events including the 600-meter run, the 4×400 relay, and the long jump. Last season, the Outdoor Track Team finished with only one loss to a strong Woburn team. Eliza has been an integral member of the track program at RMHS. Finally, in the area of service, Eliza is co-president of the Leo Club and has committed many hours to volunteer work. Much of her volunteer time has been spent at the elementary schools, helping out at Halloween events. She also volunteers after school at Little Treasures as a Group Leader, assisting children ages 6-11 with their homework, playing games, and doing arts and crafts. Eliza will continue to demonstrate excellence next year as she plans to study Business Administration with a concentration in Hospitality Management. When you see Eliza, be sure to give her a high five!
---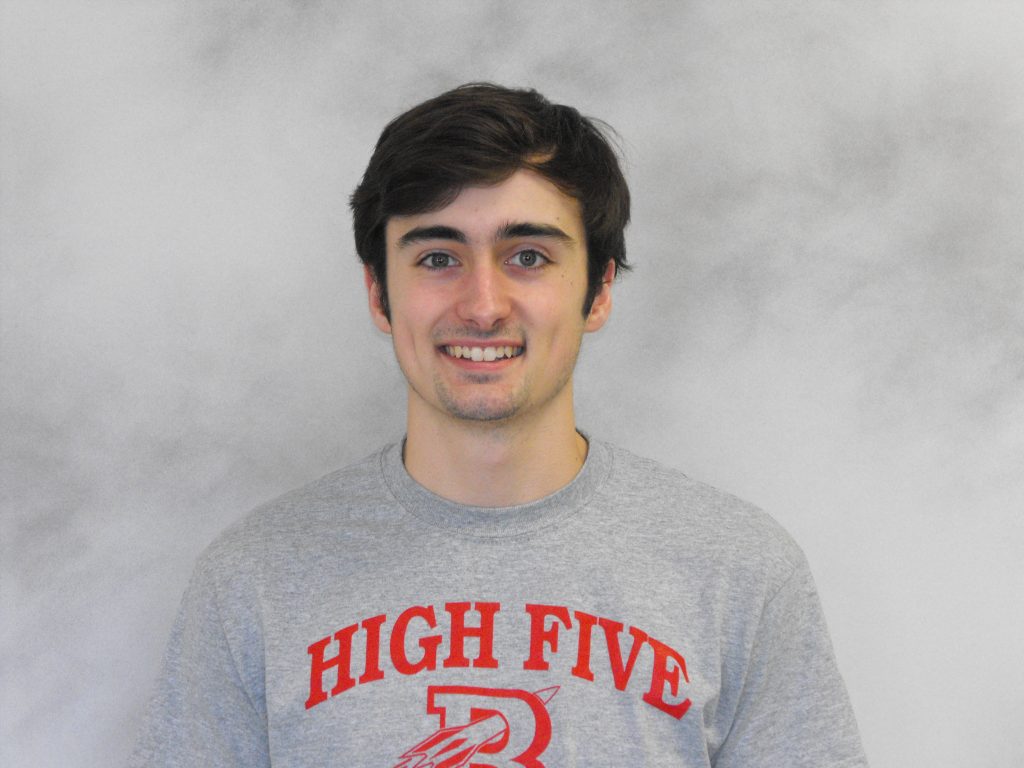 Matthew Farwell, Class of 2018
Matthew Farwell is being recognized for his achievement and leadership both inside and outside of the classroom. Academically, Matt was accepted as a member of the National Honor Society and the Century Club in his junior year. He was also nominated and recognized as the recipient of the St. Michael's Junior Book Award. This year, Matt is enrolled in both Advanced Placement Calculus BC and Advanced Placement Physics C. Matt currently holds a spot in the top 10% of the senior class. Athletically, Matt has been a two-year member of the Varsity Boys Hockey Team playing right wing. He has also participated as a three-year varsity member of the Boys Lacrosse Team as a midfielder. Last year, the Boys Lacrosse Team made it to the Division 1 North Finals. When Matt is not on the ice or on the field, he is spending his time volunteering. Matt has been a four-year member of the Leo Club, a volunteer at Wood End Elementary School, a two-year member of Soles for Souls, and he has shoveled snow for the elderly in Reading. Matt has also spent many hours volunteering with the Special Skates program at the Burbank Arena where he assisted children with special needs, teaching them to skate. Matt will continue his well-rounded success next year at Tufts University where he plans to study Math and Science. If you see Matt, be sure to give him a high five!