Comparing and Contrasting Events in Europe and USA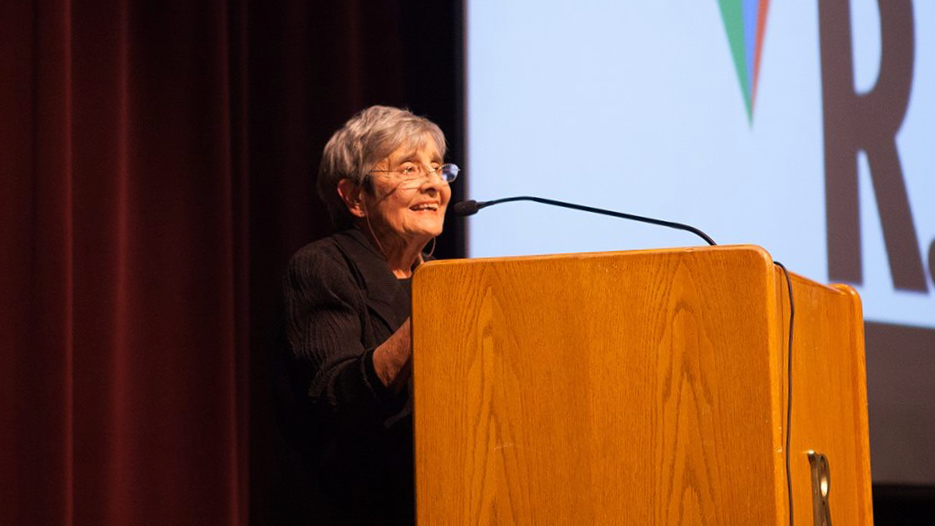 Reading Embraces Diversity (RED) The Human Relations Advisory Committee will host a conversation with Anna Ornstein, M.D. "Then and Now," Comparing and Contrasting Events in Europe and USA November 29, 2017 at 7.00 PM Coolidge Middle School, Multipurpose Room
As a Holocaust survivor and one who lived in post-war Germany, Dr. Ornstein will share with us her experiences of events that preceded and followed the Holocaust. Dr. Ornstein stresses that we have important lessons to learn from history. When asked if what happened in Europe during WWII could ever happen here, her reply is "no, but that does not mean we have nothing to worry about."
This event will build upon the conversation we began at the Reading Embraces Diversity 'Kick Off' on October 3rd. Come share your observations of the current situation. We are hoping for a lively exchange of ideas and concerns!
For more information, check out the Reading Embraces Diversity (RED) and Human Relations Advisory Committee Facebook pages: facebook.com/ReadingEmbracesDiversity and facebook.com/hracofreadingma/, or email ReadingEmbracesDiversity@gmail.com.
Coolidge Middle School is fully wheel chair accessible, with marked accessible parking located near the front entrance. For more accessibility information, please contact ReadingEmbracesDiversity@gmail.com.