School Committee Hears MCAS Results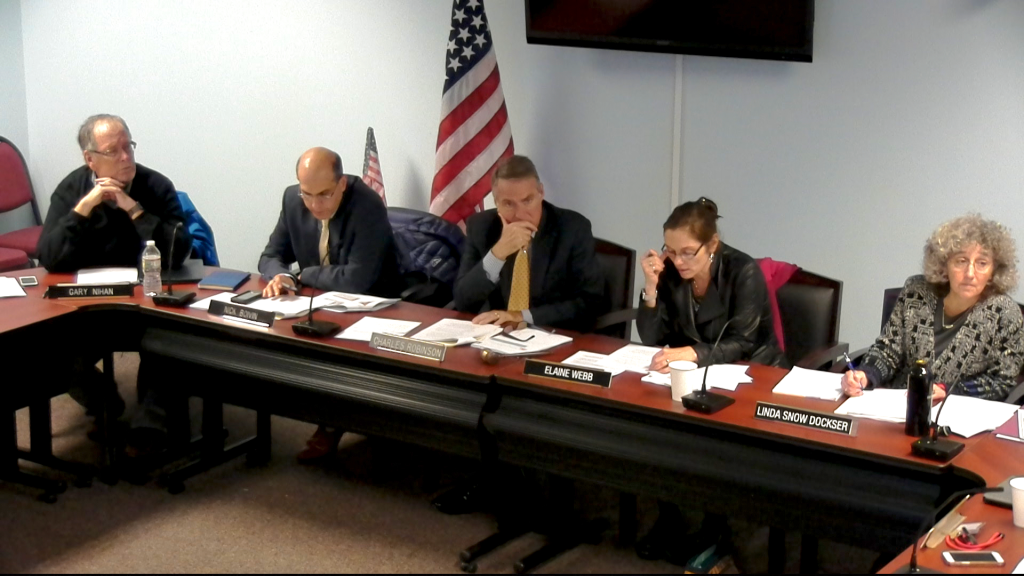 Assistant Superintendent Craig Martin gave the school committee a broad review of the spring 2017 MCAS results at its November 6 meeting. Martin began by explaining that the test for science and technology in grades five and eight and all tests in the high school were the original "legacy" MCAS which has been administered for over twenty years. Tests administered in grades three through eight in math and english language arts (ELA) are the first time the the new "next generation" MCAS was used. The new test has a focus on critical thinking abilities, application of knowledge, and readiness for the next grade level. Martin was quick to point out that achievement on the test is simply one indicator of a student's success in school. He also indicated that new tests were more aligned with current curriculum and is more rigorous than the previous assessment. This test is also a baseline for future years and that there is no state accountability this year as districts are still adapting to the new test. [More]
CPDC Approves Gould Street Project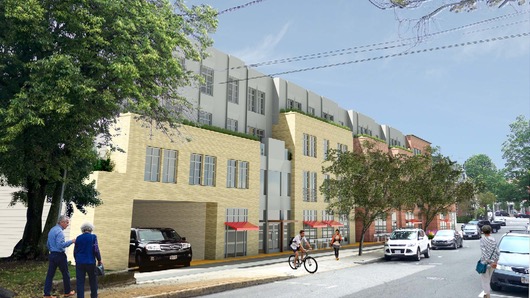 The Community Planning and Development Commission (CPDC) voted 4-0 to approve the initial site plan review for a development at 20-24 Gould Street at its meeting on November 6 at Reading Town Hall. The building currently on the site, a portion of of which was built in 1924, is listed on the National Register of Historic Places and once housed the Ace Art Company, developer and manufacturer of photographic storage supplies. It currently is home to EMARC, which plans to consolidate its operations in another location. [More]
Nihan Steps Down from School Committee
School Committee member Gary Nihan announced at the end of the November 6 meeting that he would be resigning his seat on the committee. "After personal reflection and discussion with my family, there is no way I can be an effective member of the School Committee." Nihan commented. Nihan has had kidney disease since 2007, and is now in need of a kidney transplant. He shared that he will be undergoing home dialysis that will take place in the evenings. He thanked the residents who supported him in his candidacy and also expressed his support for a potential Proposition 2 1/2 override next spring.
Nihan has served on the school committee for 2 1/2 years and his term is due to expire next spring. He has been a teacher and coach in the Reading Public Schools for many years and was referred to by committee member Elaine Webb as a "passionate spokesperson for health education in the schools." Members of the school committee expressed their concern for him, thanked him for his service on the committee, and for his years of dedication to the school system.
The School Committee has the option to replace Nihan on the committee or to wait for the April 2018 election. If they choose to fill the seat, a joint meeting with the board of selectmen will interview candidates and appoint by majority vote.
Selectmen Establish Small Split Tax Rate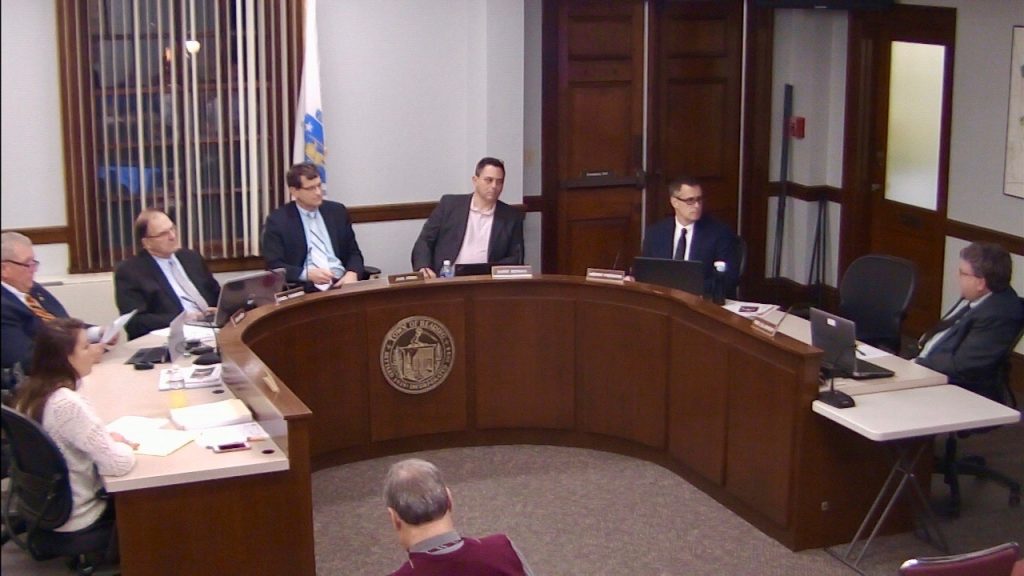 The Board of Selectmen voted at their November 7 meeting to establish a small split tax rate that would shift twenty-five percent of the $362,192 tax burden for the Senior Citizen Property Tax Relief to commercial properties. This move will set the tax rate for residential properties in town to $13.86 while commercial properties will have a tax rate of $13.91. The new rates will increase the tax levy on the average commercial property in town by $79. The shift will also provide approximately $34,000 in additional revenue to the town. The board also saw a preview of the new "Postmark Square"
Virtual tour of PostMark Square – coming to 136 Haven Street

Posted by RCTV on Wednesday, November 8, 2017
Nomination Papers Available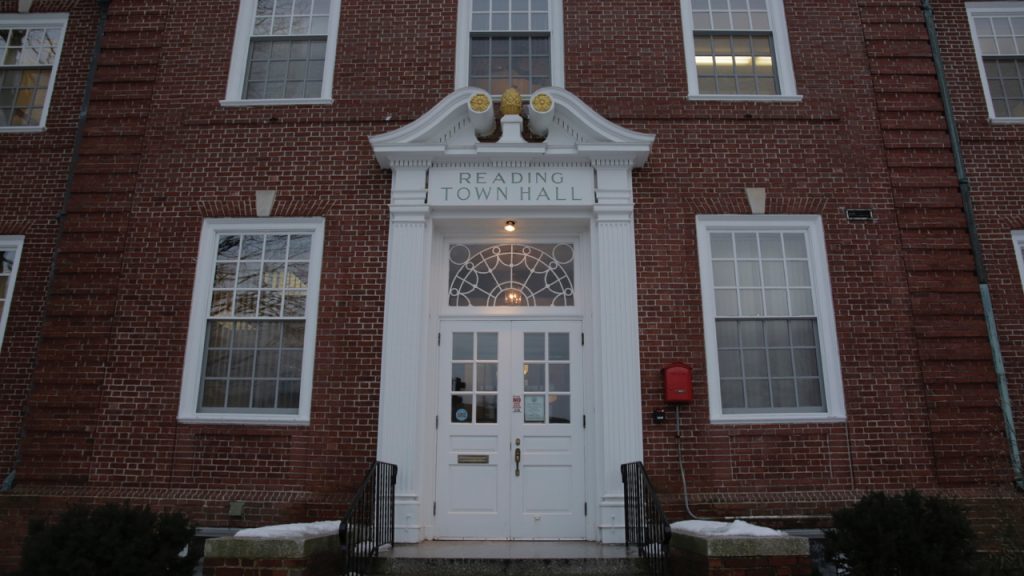 Nomination Papers for the April 3, 2018 Town Election will be available on November 13, 2017. If you are interested in public service stop by the Town Clerk's office and pick up Nomination Papers to run for office. Papers can be picked up any time during normal business hours on or after the 13th of November and before end of day the February 12, 2018. All Nomination Papers must be returned to the Town Clerk's office with appropriate signatures by 5:00 PM the 13th of February 2018. Contact the Town Clerk's office with any questions. 781-942-9050 or townclerk@ci.reading.ma.us.
Reading Police Department Completes Successful Citizens Police Academy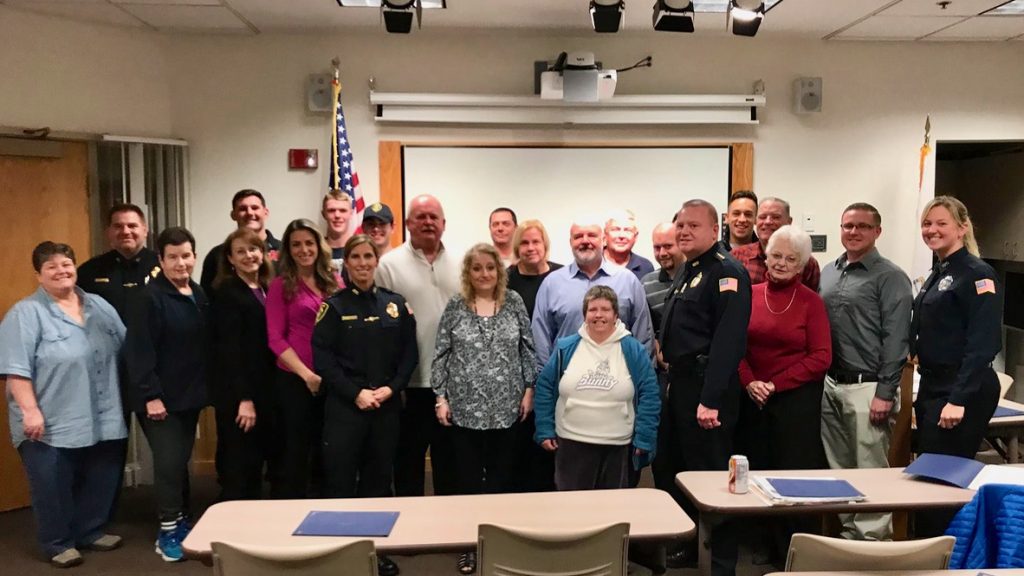 Chief Mark D. Segalla is pleased to announce that the Reading Police Department hosted a successful Citizens Police Academy (CPA), which concluded this week.
On Tuesday night, 23 Reading residents graduated from the nine-week course following a ceremony held at the conclusion of the final class session. The CPA ran weekly on Tuesdays from Sept. 12 through Nov. 7. [More]
Selectmen Increase Price of Depot Parking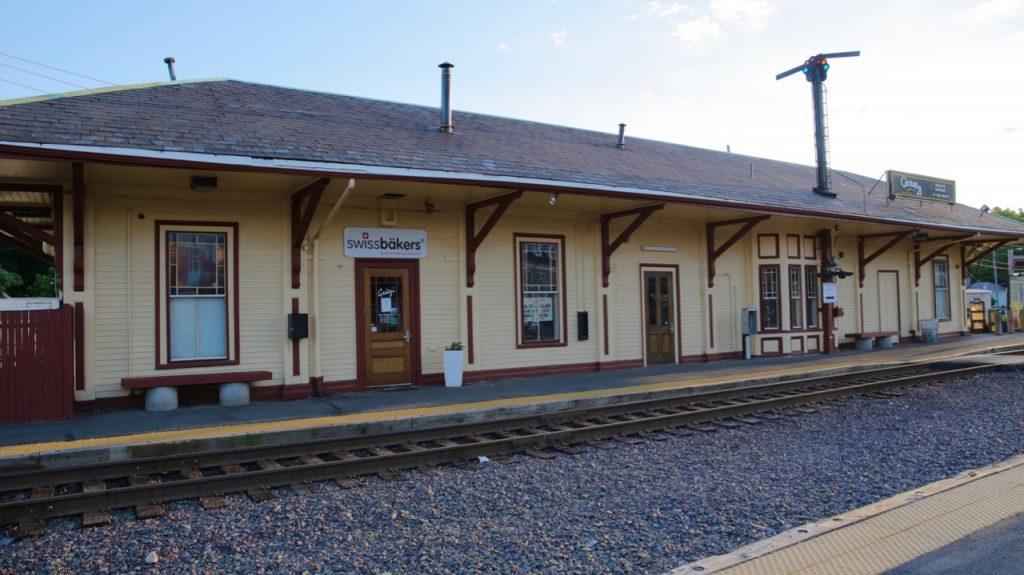 At the October 24 meeting, the Board of Selectmen voted unanimously to make the following changes to the compost/depot stickers, effective for all stickers sold for calendar year 2018:
Compost only stickers: $25 per car, no discounts for multiple cars. The senior discounted rate is $15 for those over age 65. A separate sticker is needed for each car.
Combined Compost/Depot parking: $150 per sticker – no discounts. This is an increase from the $25 cost that was assessed in prior years. The increase is meant to cover costs attributed to the train depot that were otherwise being paid for by taxpayers.
Please see the attached map which is also linked here: Reading Downtown Parking Stickers. Areas in red will require the Combined Compost/Depot sticker. A separate sticker will be sold for Compost only.
Both stickers will be sold at the Reading Police Department at the end of November. Either sticker will provide access to other Resident Only parking restrictions in Reading.
Note that as typical parking rates in MBTA lots are $4 to $6 per day, the new Compost/Depot sticker still represents good value for commuting Reading residents.
Shop the Block — November 30th
Now in its 15th year, Reading's Shop the Block will kick off the holiday season on Thursday, Nov. 30th. Many Reading businesses will open their doors from 5-9pm that evening in an effort to encourage residents to spend their holiday shopping dollars close to home. The Shop the Block initiative began as an effort to encourage shoppers to forgo malls and online stores and keep their business in downtown Reading.
Shop the Block is intended to promote awareness of Reading as a shopping destination offering stylish, affordable things, including artisan-designed accessories and wearable art, home decor items, gems and semi- precious-stone jewelry, wine and gourmet delicacies, glassware and pottery, and clothing, accessories and gifts for children & four-legged friends– many of them one-of-a-kind. The effort serves to remind shoppers of the importance of a vibrant downtown shopping district.
Shoppers are encouraged to grab a bite to eat at one of Reading's numerous restaurants, and begin their stroll along Main & Haven Streets. Participating businesses, many of whom are offering exclusive Shop the Block specials, will be designated with a festive red bow on the door. Shoppers will also enjoy holiday entertainment as they explore all that Reading has to offer.
Shop the Block will take place Thursday, Nov. 30th from 5 to 9 p.m. in downtown Reading. For updates, please check the STB Facebook page, Shop the Block Reading Mass.
RMHS High Fives – Rhodes & Dane

RCB's Annual Blanket Drive for Mission of Deeds
It's that time of year again! With colder months approaching, now is the time to think of those who may need help keeping warm this winter. RCB is holding its annual blanket drive, now through November 17th, to support Mission of Deeds of Reading. Mission of Deeds is looking for new or gently used blankets for twin, full, and queen-sized beds, with the highest need for twin-sized blankets. Blankets may be dropped off at any RCB branch. RCB's goal is to collect 200 blankets, and to get things started, the Reading Cooperative Charitable Foundation has donated the first 50 blankets. [More]
Reading Community Singers Announce Holiday Concert
The Reading Community Singers are happy to announce their concert schedule for the upcoming holiday season. Making Spirits Bright is not only the title of our show, but our job as well. Come celebrate with us as we sing some holiday favorites and some new, exciting pieces too. Your spirits will rise as you listen to 'Christmas Bells are Ringing' and "A Hanukkah Wish.' A smile is sure to cross your face as the Chorus renders 'Text Me Merry Christmas' and Handel's 'Hallelujah Chorus' is always exciting. You can even join in on that one!

Mark your calendar now for either December 2, 2017 at 7:30 pm or December 3, 2017 at 3:00. Both performances will take place at Old South United Methodist Church, 6 Salem Street, Reading. Tickets are available on line at readingcommunitysingers.org or by calling Kathleen at 781-249-3444. Join us for a fantastic time and help in Making Spirits Bright this holiday season.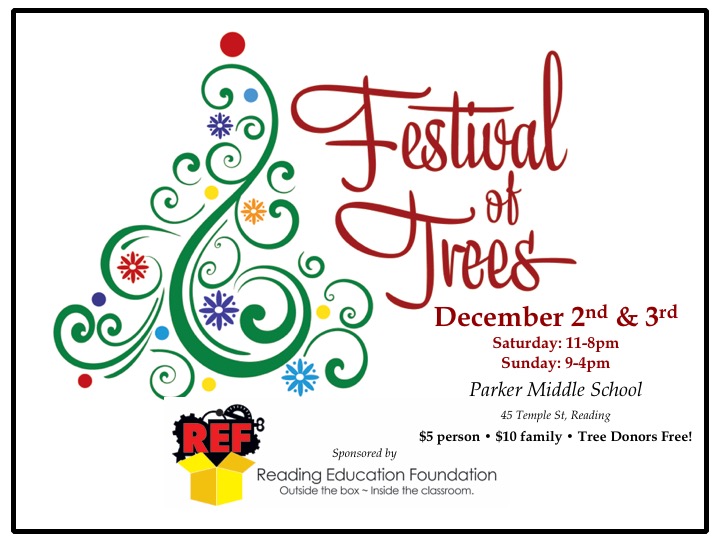 RCB Promotes Mike Foley to Assistant Vice President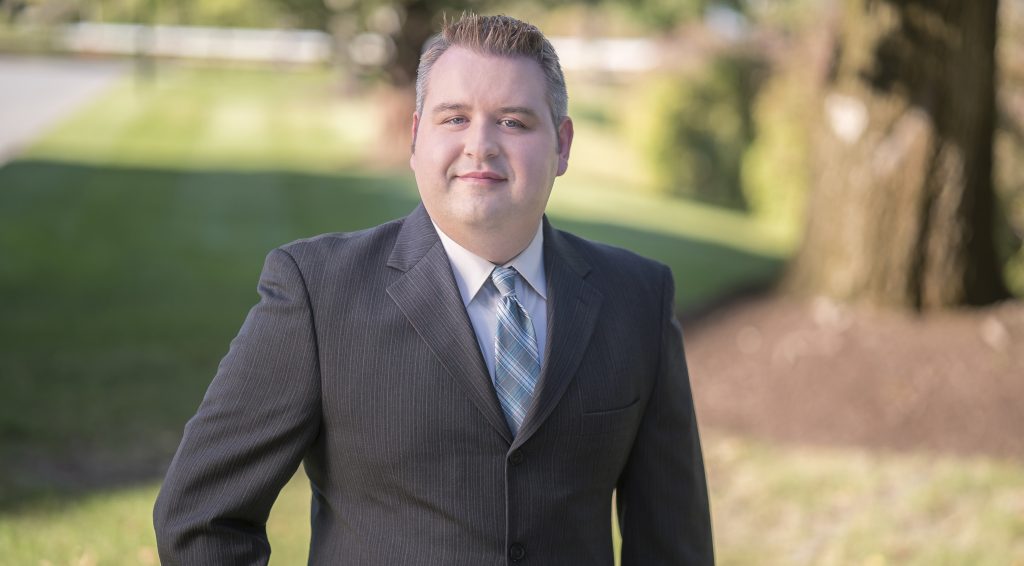 Reading Cooperative Bank is pleased to announce the promotion of 15-year veteran and current High School Branches Manager, Mike Foley, to Assistant Vice President. Mr. Foley has been responsible for writing and teaching the Retail Banking curriculum at Reading Memorial High School (RMHS) and has fostered a close-knit relationship with the school's administration and students. He's also an arbiter of goodwill in the community, most recently serving on the board and as president of the Reading Education Foundation. Mike has earned the respect and admiration of Reading parents who have watched their children learn a great deal about banking, financial literacy, and working in a business environment while working with Mr. Foley. The RMHS Branch is now in its 10th year of operation, and, together with RMHS and RCB, recently commemorated this collaborative milestone.
In addition to job opportunities at the branch, each term, the school offers an elective course in the branch for students who are interested in gaining insight into money management.
Many students have attributed their financial knowledge to Mr. Foley and his guidance while working at the RMHS Branch. Last June, Mr. Foley spearheaded the effort to host a financial fair for the RMHS juniors. Like the in-school branch, the fair is a teaching device to give students a real-world glimpse into the financial situations they will soon encounter.
"Mike truly exemplifies RCB's quality and commitment to our communities," says Vice President-Branch Administrator, Teresa Cunha. "His creativeness and passion for financial literacy have made RCB a leader in this area." Others at RCB and RMHS cite his leadership and developmental qualities as deserving of the promotion.
Mr. Foley started working for RCB in January 2002, as a part-time teller before ascending the ranks to full-time customer service representative and assistant branch manager prior to accepting the position as Branch Manager at RMHS. In September 2016, with the opening of RCB's second educational branch at Northeast Metro Technological High School in Wakefield, Mr. Foley was given a second branch to manage. He has also spent the last few years training RCB's retail employees on various areas of the bank and our systems.