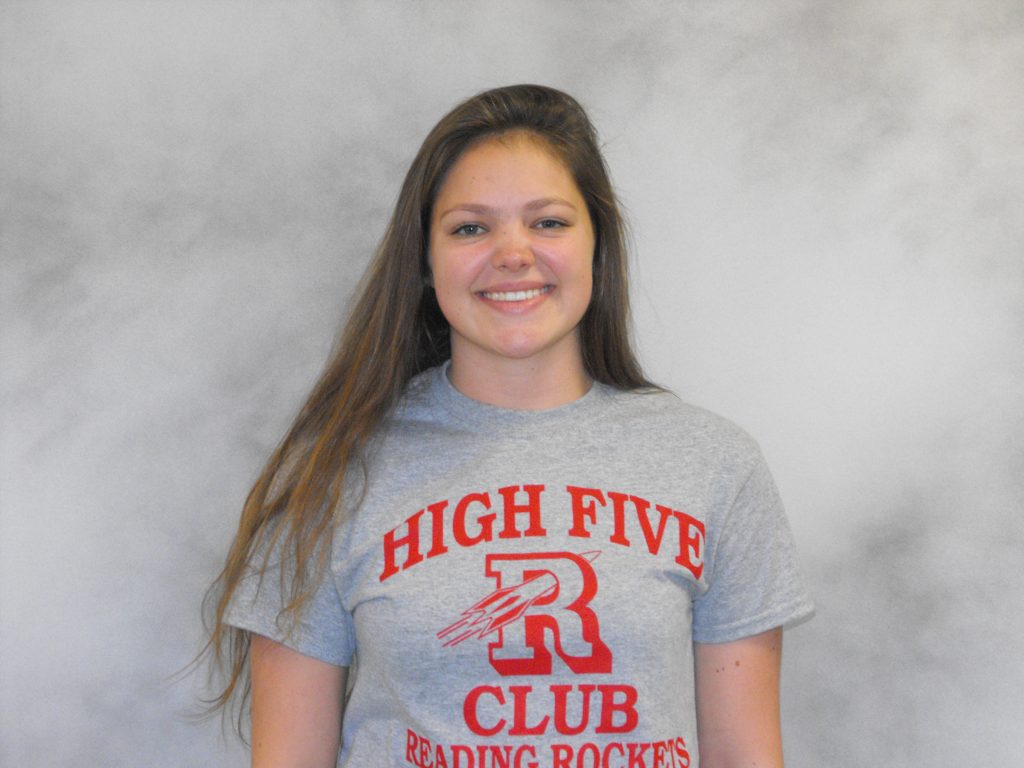 Jillian Rhodes, Class of 2018
Jillian is being recognized for her excellence in scholarship, athletics, and service. Jillian is in the top 5% of her class—earning High Honors throughout her time at RMHS. She has consistently challenged herself—taking five AP classes. Last year, Jillian earned Century Club recognition and was inducted into both the National Honor Society and the Spanish Honor Society. She also earned a Bronze Medal on the National Spanish Exam, as well as the Hamilton Book Award and the Core Value Award for Responsibility in both her sophomore and junior years. Athletically, Jillian is a four-year member and co-captain of the Varsity Girls Swim and Dive Team. She has been a standout swimmer, helping to lead the Lady Rockets to Middlesex League Championships in 2015 and 2016, and ultimately the Division II State Championship last season. Jillian was named as a Middlesex League All-Star all three seasons and is also a member of the Gator Swim Club. In terms of service, she enjoys teaching swimming to children at her Club, as well as at Sunday Swim—where she assists children with disabilities in becoming comfortable in the water. She also serves as a lifeguard and a coach at Meadow Brook Golf Club and recently worked as an Upper Connector and as a Tour Leader for Freshman Orientation. Jillian even finds time to volunteer for Samantha's Harvest and to tutor her peers in a variety of subjects. Next year, Jillian plans to attend college and hopes to swim competitively. She will be pursuing a Pre-Med track with a minor in Spanish.
---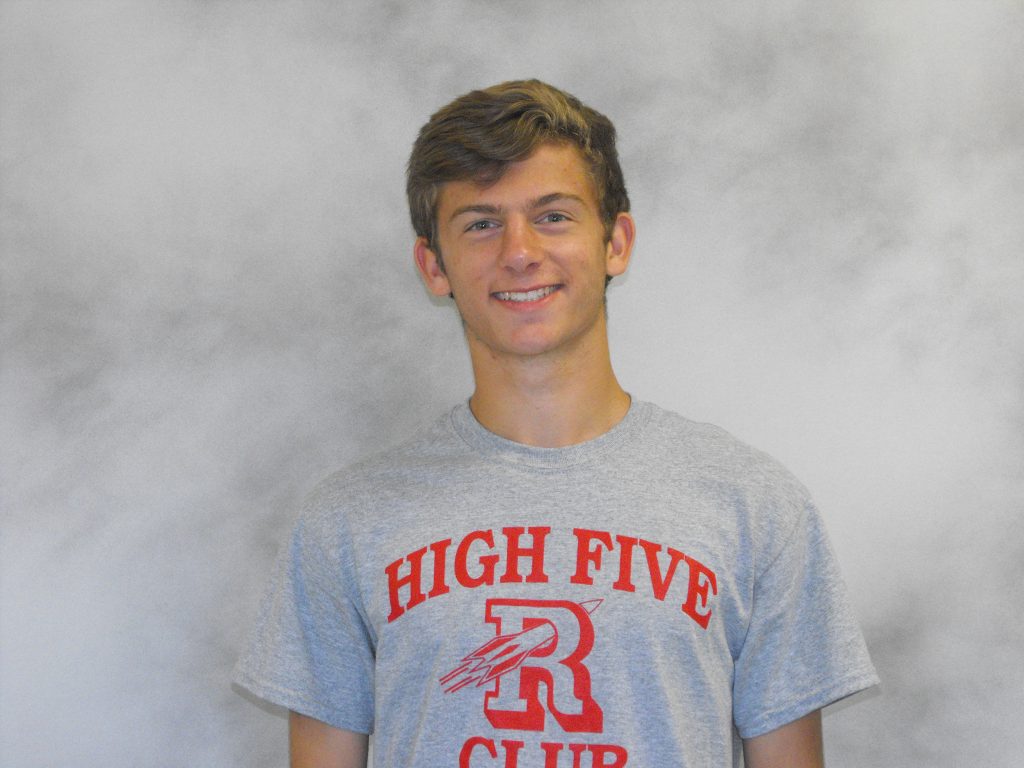 Patrick Dane, Class of 2018
Patrick is being recognized for his outstanding achievement in academics, athletics, and service. Patrick is a hard-working student in the top 40th percentile of the senior class. He has challenged himself during his time at RMHS—taking a rigorous course load consisting of Honors classes and Advanced Placement Spanish. Last year, his dedication and achievement in Spanish earned him induction into the Spanish National Honor Society. In terms of athletics, Patrick is a two-year member of the Boys Varsity Soccer Team and is one of this year's captains. Last season, he was an important part of the team's notable 2016 season where the Rockets achieved a 10-6-2 record and made the playoffs. This season, Patrick recently helped lead the team to a 2-1 victory over Middlesex League rival, Winchester, which had not been done in four years. Patrick also makes time to give back to his local community by working at the Target Soccer Academy, where he helped elementary-aged children to further develop their soccer skills. In addition, he volunteered at EMARC's Challenger Soccer Program, where he helped children with disabilities and served as a terrific role model. Next year, Patrick will be attending college and will be pursuing a career in business. Congratulations, Patrick!