Meghan Flynn, Class of 2018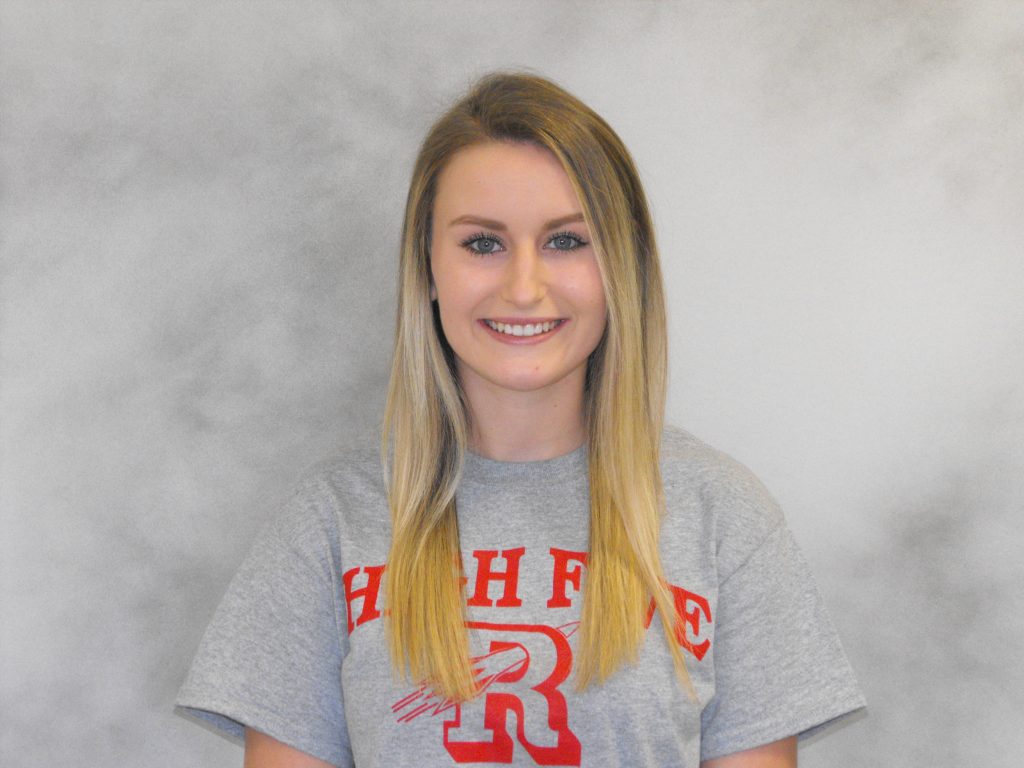 Meghan is being recognized for her outstanding achievements in academics, athletics, and service. Meghan is in the 3rd decile of the Class of 2018 and is a member of the National Honor Society. She has been an Honor Roll student throughout her time here at RMHS and was nominated by her teachers and then recognized as a "Student of the Month" for the core value of Perseverance. This year, Meghan continues to challenge herself by taking rigorous courses highlighted by Advanced Placement Biology. Athletically, Meghan has been a member of the Girls Varsity Volleyball Team for the past 3 years and helped the Lady Rockets earn Middlesex League Champ honors in 2015. Playing as the "Libaro" or the defensive specialist, she competes year-round in volleyball, playing North Shore Club Volleyball for the AA Power Team in the offseason. One of her proudest accomplishments in volleyball, however, has been participating in the annual "Volley for a Cure" game. This event helps to raise money for the ESSCO Breast Cancer Research Fund and has raised over $13,000 to date. Meghan hopes to see everyone at this year's "Volley for a Cure" event against Winchester High School this Tuesday, October 17th at 6:00 in the RMHS field house. Meghan also finds time to coach volleyball and mentor elementary and middle school aged children in the spring and the fall and participate as a coach at the annual summer Rocket Volleyball Camp, working with kids in grades 2 to 8. This past summer, Meghan was also an Upper Connector and helped at our Freshman Orientation. In addition, she participates in the EMARCC annual road race, where proceeds go to promote awareness and to fund programming for individuals with intellectual disabilities. Next year, Meghan will be attending college and will be pursuing a career in nursing. Congratulations, Meghan!
Jack Geiger, Class of 2018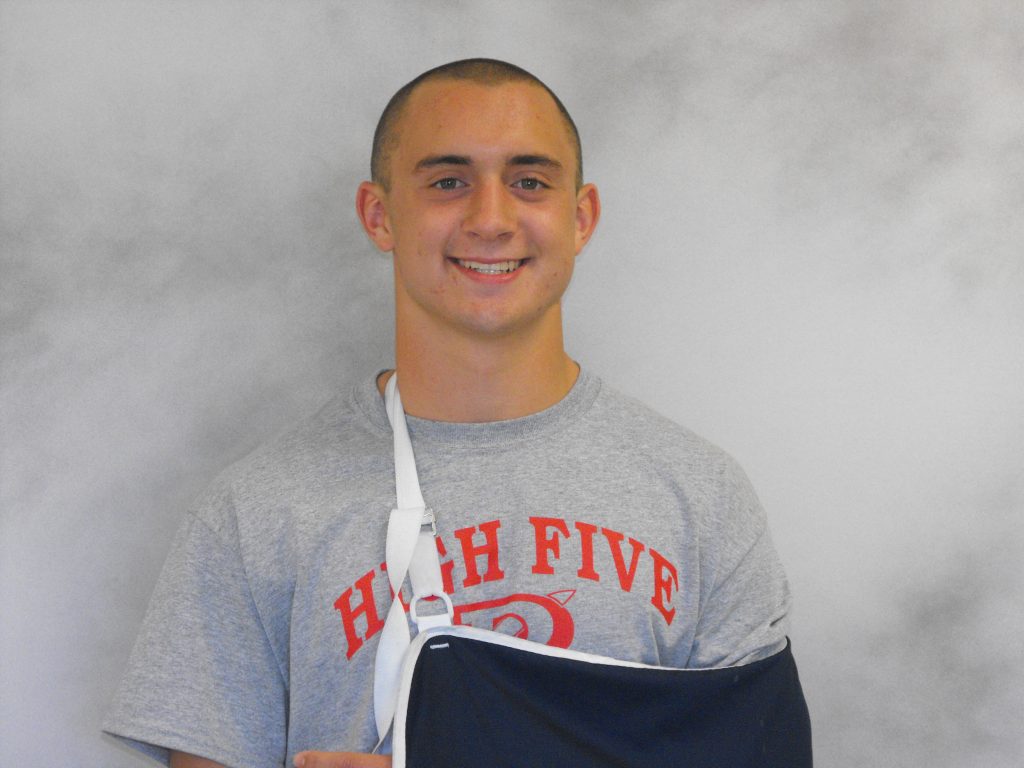 Jack is being recognized for his outstanding accomplishments in scholarship, athletics, leadership, and service. Academically, Jack has challenged himself throughout his time at RMHS, taking Honors classes and this year, taking AP Calculus. He has been recognized as a "Student of the Month" on two separate occasions—once for Scholarship and once for Respect. Jack is especially proud of his ongoing academic improvement over the past 4 years—as his GPA has consistently increased in every semester during all of his four years. Athletically, Jack is a 3-year member of the Varsity Football Team and one of this year's co-captains. He earned a starting role as a receiver and a running back in his junior and senior years and participated in the Rockets back to back pursuit of the Massachusetts Division 2 Super Bowl Title in 2016 and 2015. Jack is also a captain and a 4-year member of the Boys Indoor Track Team, competing in the 55-meter, the 300-meter, the 4 x 200 and the 4 x 400 relay events. He was recognized as a Middlesex League All-Star in both his sophomore and junior years and placed 4th in the entire state in the 300-meter track event. In lacrosse, Jack has been a 4-year member of the Boys Lacrosse Team and has been a co-captain for two years. He has been recognized as a Middlesex League All-Star for the past 3 years and earned First Team All-American honors last season. He has also been a member of the highly competitive East Coast Rocket Lacrosse Program for the past 8 years. In terms of service, Jack volunteers his time with the annual Samantha's Harvest 5k Run to help raise money and awareness for children with intellectual disabilities. He also assists at the Reading Mission of Deeds, helping underprivileged families in Reading and coaches elementary and middle school aged children in Pop Warner Football. Next year, Jack will be attending UMass Amherst, where he has been admitted to the Eisenberg School of Management. He will continue to play lacrosse at the collegiate level with the Minutemen, where he has earned a scholarship for his outstanding accomplishments and will pursue a major in finance.