CAMPAIGN TO PROTECT READING SCHOOLS AND TOWN SERVICES HOLDS KICKOFF EVENT ON OCT. 18
Evening Event Led by "Yes for Reading" Override Campaign; Meeting Open to the Public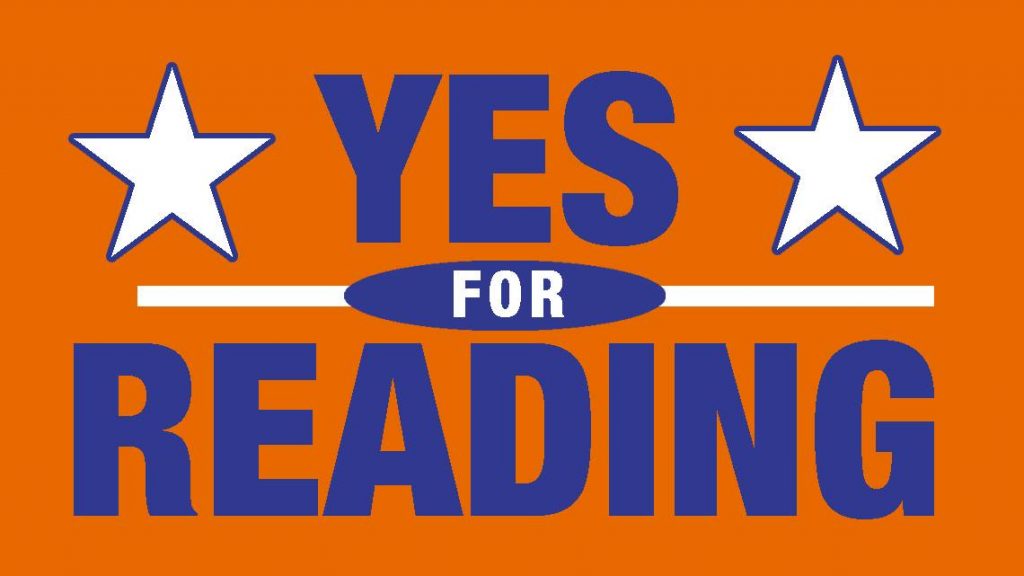 Concerned residents and community leaders in Reading will join together on the evening of Wednesday, October 18 at 7 p.m. in an open forum to discuss fiscal issues affecting our town services and schools that can only be addressed by a Proposition 2 ½ property tax override. A number of residents are expected to attend to hear from influential speakers in our community, meet others focused on these issues and find out what needs to be done to help our town and schools.
The event will serve as the kickoff for the "Yes for Reading" campaign to support a ballot question that could help finance critical resources in Reading. After much analysis, we've identified areas that are in dire need of our support. These include not just our schools and teachers, but important town functions such as fire and police.
Campaign leadership:
Co-Chairs – Erin Gaffen and Michele Sanphy
Executive Board – Carl Anderson, Steve Austin, Amy Cole, Geoffrey Coram, Kate Grant, Jennifer Hillery, Rachel Hitch, George Kachen, Ashley Quinn, and Julie Ross.
Where:

Unitarian Universalist Church 

239 Woburn Street, Reading, MA

7-9pm 

October 18, 2017

Local Speakers:

John Arena, Chair of Board of Selectmen
Chuck Robinson, Chair of School Committee
Peter Lydecker, Chair of Finance Committee
Educators from Reading Schools 
About Yes for Reading
Yes for Reading is an official municipal ballot question committee advocating for the passage of the Proposition 2 ½ override anticipated to be on the ballot in Reading, MA on April 3, 2018. Yes for Reading is made of up community members – we are parents, grandparents, retirees, public servants, educators, neighbors and friends – all coming together to support the Town of Reading.