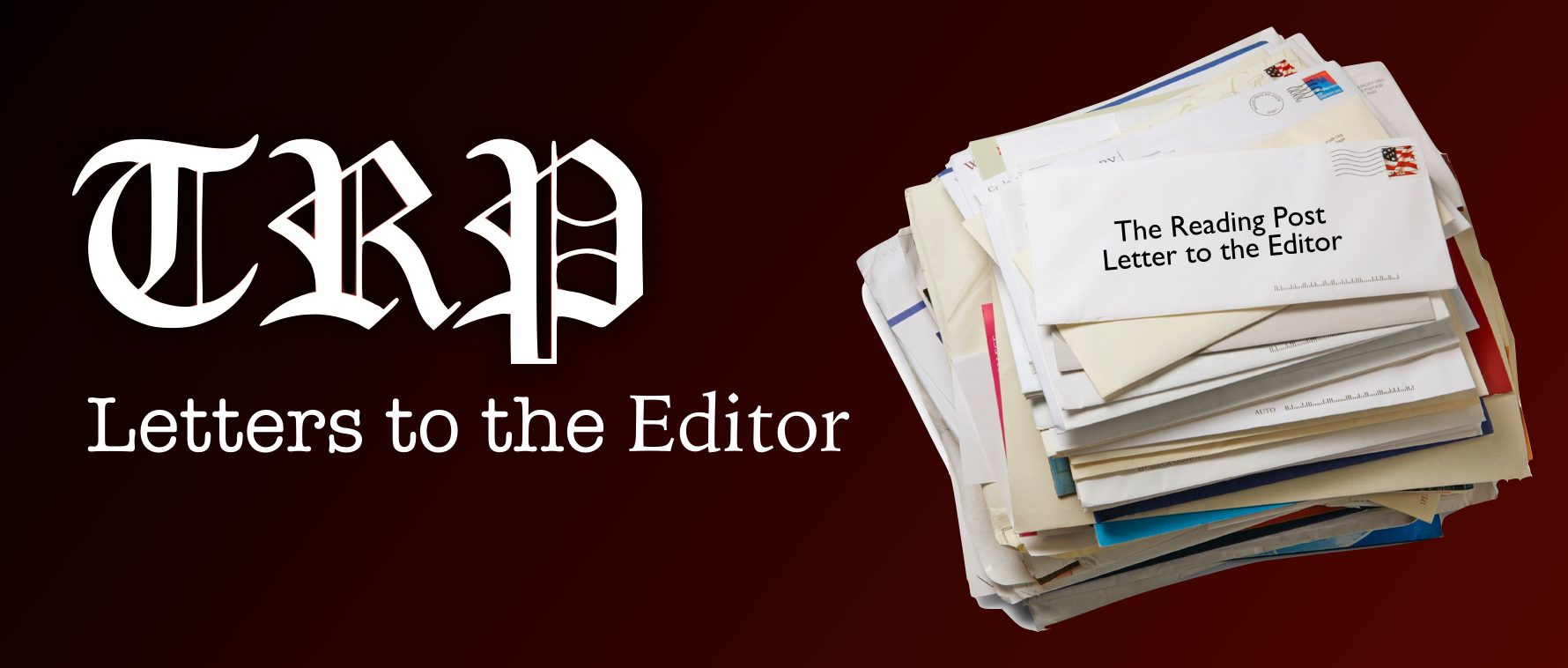 The Reading Post accepts Letters to the Editor. All letters must be signed. The Reading Post reserves the right to edit or not publish any letters received. Letters do not represent the views or opinions of the Post. editor@thereadingpost.com
As I sit here contemplating the leadership of the Town I am dismayed. Dismayed at the disparity in trust shown to the Board of Selectmen and Town Manager and that shown to the School Committee and the Superintendent.
It seems every decision made by the BoS, with advice from arguably one of the most respected town managers in the state, as well as one of the most respected municipal counsels in the state, is called into question. From tax rates to human rights proclamations, volunteer appointments to overrides, and everything in between.
Meanwhile there is the utmost trust in the School Committee and the Superintendent to make all the right decisions and spending priorities. Despite the mismanagement of the high school construction litigation, costing taxpayers $6 million. Despite showing poor performance 4 years in a row (2010-2014) in certain student populations, resulting in a level 3 designation. Despite going into the 3rd year of that level 3 designation, with continued failures to provide mandated services to our special needs population (resulting in federal Office of Civil Rights violations, with undisclosed associated costs). Despite the disclosure that 50% of Joshua Eaton students are reading below grade level. Despite the decision to do away with the (non-mandated) FDK lottery, creating spacing issues in our elementary schools, costing taxpayers millions for modular classrooms. Despite undeniable low moral and faith in the administration among some of the staff, resulting in the departure of some of our best teachers, whether to retirement or opportunities elsewhere.
Apparently the only problem with the schools is a lack of money, not the decisions being made with the money we give them. But heaven forbid the BoS make an emergency appointment to a board in order to protect public health. Heaven forbid the BoS take Counsel's advice in not passing a proclamation that half the town thought infringed speech rights. Heaven forbid the BoS manage Town affairs to the best of their abilities, and in their judgement, to the benefit of ALL who call Reading home.
I do not agree with everything the BoS does. I do not disagree with everything the School Committee does. I do believe they are both acting in what they see as the best interests of the Town. They are my friends, neighbors, and fellow residents after all. But the deference shown to one over the other is dismaying. It's dismaying because with all the talk of Reading embracing diversity, I would think diversity of thoughts, beliefs, and ideologies would be paramount. I guess I would be wrong. And that's dismaying.
Sincerely,
Karl Weld