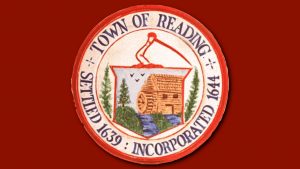 The Town of Reading has partnered with Reading Cooperative Bank (RCB) to create an emergency fund to aid the victims of Thursday's fire at the Old Schoolhouse Condominiums on Sanborn St in Reading. Through its Charitable Foundation, the Bank will collect tax deductible donations for the Residents of 52 Sanborn Street, and donate them to the Town to distribute to affected residents. Reading Cooperative Bank, through its Foundation, has donated the first $10,000 to the Fund.
Tax deductible donations can be made by check (made out to "Residents of 52 Sanborn Street") or cash at any RCB branch or from an RCB account within online banking, with no added fees or charges. In addition, donations can be made through PayPal using a credit or debit card or through a PayPal account at readingcoop.com/charitable. (A nominal processing fee will be deducted from the donation by PayPal).
"It's great to see the community band together to help out their friends and neighbors", said President & CEO, Julie Thurlow. "We're all saddened by what took place yesterday afternoon", she continued, "but the resolve and leadership being shown by our town in the wake of yesterday's event has been nothing short of amazing."
"Reading is a special community, where in times of need we know how to help each other. Thanks in advance to everyone for your consideration of the displaced residents from 52 Sanborn Street", stated Reading Town Manager, Robert LeLacheur, Jr.
You may call Reading Cooperative Bank at (781)942-5000 with any questions about donating to the Fund, or visit readingcoop.com for more information.