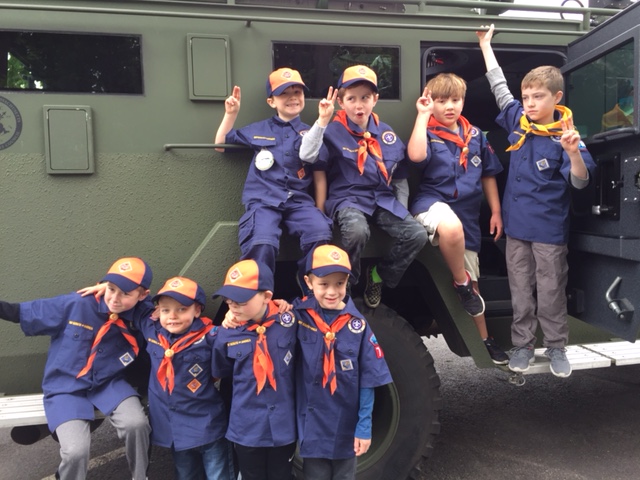 Members of Cub Scout Pack 728 visited the Reading Police Department during its annual Open House on Saturday, May 13. The boys, who attend the Joshua Eaton Elementary School, range in age from first to fifth grade. The Cub Scouts toured the police station and holding cells, climbed inside a police cruiser, and got to experience firsthand a mobile command unit with satellite capabilities which was on loan from the Middlesex County Sheriff's Department. The Scouts also climbed around a S.W.A.T. tank and learned about about Grim, a German Shepard mix police dog.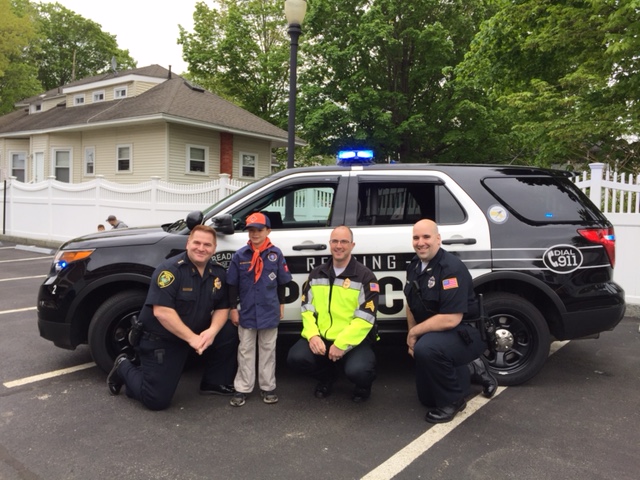 Grim is involved in several types of police work including traffic stops, narcotics missions, and missing-person investigations. The Cub Scouts also participated in a child identification and protection program that included taking inkless fingerprints, teeth impressions, video interviews, and DNA swabs. All this information was then given to parents to take home and store in their own homes as a precautionary measure, hopefully never to be needed.
The Scouts, and all who attended the open house, had a great day at the Reading Police Open House.