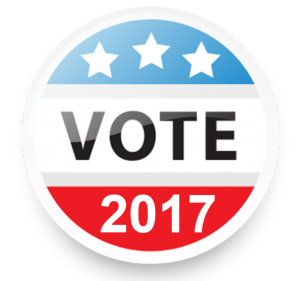 Reading voters have spoken in the April 4 election. Andrew Friedmann, a newcomer to the Board of Selectmen has earned a seat for three years garnering 2,071 votes. Joining Friedmann will be incumbent John Halsey who will be returning to the Board of Selectmen, also for another three years having received 1,453 votes. Incumbent Kevin Sexton will be leaving the Board after having served for three years. Sexton received 1,448 votes, only five less than Halsey.
Both incumbents will be retaining their seats for three more years on the School Committee. Linda Snow Dockser received the most votes with 1,926. Jeanne Borawski took the second seat with 1,908 votes, only eighteen votes fewer than Snow Dockser. Local business owner Erin Calvo-Bacci came in third with 1,430 votes.
The two-year seat for School Committee will be filled by Nicholas Boivin who has been on the Committee since the fall, having replaced a departing member. Boivin, receiving 1,444 votes, has now won the seat on his own. College Sophomore Carl Anderson IV garnered 1,049 votes.
Sherri Vanden Akker will be serving on the Library Board of Trustees for three years receiving 1,358 votes. Joining her will be Nina Pennacchio who received 1,228 votes. Pennacchio will also be on the Board for three years. Ruth Doucette was only twenty-nine votes behind having received 1,199 votes.
Ballot Question 1, asking voters if they would like Town Meeting to put in place zoning laws that would prevent commercial marijuana establishments in Reading, passed by a wide margin with 2,130 voters voting "Yes" and 961 voters saying "No" to the measure.
Alan Foulds received 2,261 votes in an uncontested race for Moderator that will see him serving his twenty-first term in the role. The race for Municipal Light Board was also uncontested. Thomas O'Rourke received 2,050 votes and will serve a three year term.
Turnout in Tuesday's election reached 17.5 percent, with 3,331 of Reading's 19,026 registered voters casting ballots. This is slightly above average for a local election with no override on the ballot. All vote totals are unofficial until Town Clerk Laura Gemme certifies the ballots.