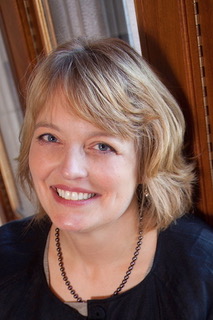 My name is Sherri VandenAkker, Ph.D., and I am running for the Board of Library Trustees. I respectfully ask for your vote on April 4th.
As an English professor at Springfield College's School of Professional and Continuing Studies, Boston campus–a degree-completion program for adult learners—and an independent filmmaker who does her own research, I understand and value the importance of open access to reliable information. Libraries help us all stay informed about public affairs, science, medicine, education, and literally anything else we find important. They also provide everyone access to literature, poetry, film, and music that cultivate understanding of the human condition. In the words of Lady Bird Johnson, "Perhaps no place in any community is so totally democratic as the town library. The only entrance requirement is interest."
Although I love all libraries, I am particularly excited about the Reading Public Library (RPL). Voters chose to make a significant investment in this critical community resource. The renovation has made this historic space a more inviting and vital gathering place for our whole community. The library offers cheerful and well-appointed spaces for young children, teens, and adults. Its informational programs appeal to people of all ages, from all walks of life, with differing perspectives. Its public spaces—that belong to all of us—include a conference room, a screening room, and a community room "wired" by RCTV. Truly there is something for each and every one of us at our town library.
Public libraries have been as important to the development of a well-informed, literate citizenry as public education. The role of public libraries continues to evolve in the digital age. Today's libraries not only house the books we treasure but also provide us access to costly "subscription" materials such newspapers, periodicals, and research journals from around the globe. Skilled librarians help us determine what information we need and help us locate it from reliable and trustworthy sources; they help us make sense of the unprecedented and ever-expanded volume of information available to us. I would be honored to help create our library's vision in its time of renaissance and to help ensure it remains at the heart of our community.