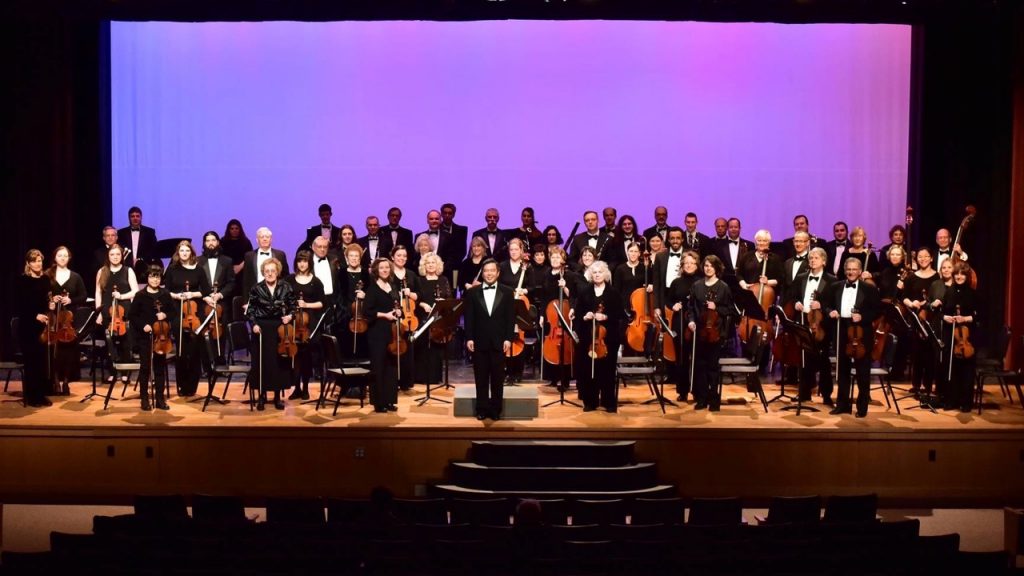 Director George Ogata and the Reading Symphony Orchestra (RSO) will present an afternoon of "Music, Stories and Passion" this Sunday, March 19 at 3:30 PM. The concert will be held at the William E. Endslow Performing Arts Center at Reading Memorial High School. The concert will feature Bacchanale" from Samson and Delilah by Saint-Saens, "Seven Passages" by Ranjbaran and Tchaikovsky's Symphony No.4. Tickets for this event are $15 for adults, $10 for Seniors and Students, and free for children fourteen and under and can be purchased at the door.
The RSO began in 1931 when a talented and dedicated Reading High School music teacher named Samuel W. Peck brought together a few high school students and interested musicians and started the Reading Civic Orchestra rehearsing in the home of Mrs. Bigelow, where he was boarding. From those humble beginnings, the Reading Symphony Orchestra grew and went on to survive the depression of the 1930's, a world war, a number of international conflicts, and Sunday afternoon football as well.
In 2014, George Ogata became the seventh music director of the RSO.The RSO attracts players from over 30 communities and four states, and plays to an increasingly wider audience in a variety of venues. The mission of the RSO is to provide a performance outlet for talented musicians of all ages and occupations. The RSO especially seeks to reach out to young people, helping them to learn and appreciate music and to help all become the best they can be through their love and appreciation of the arts.