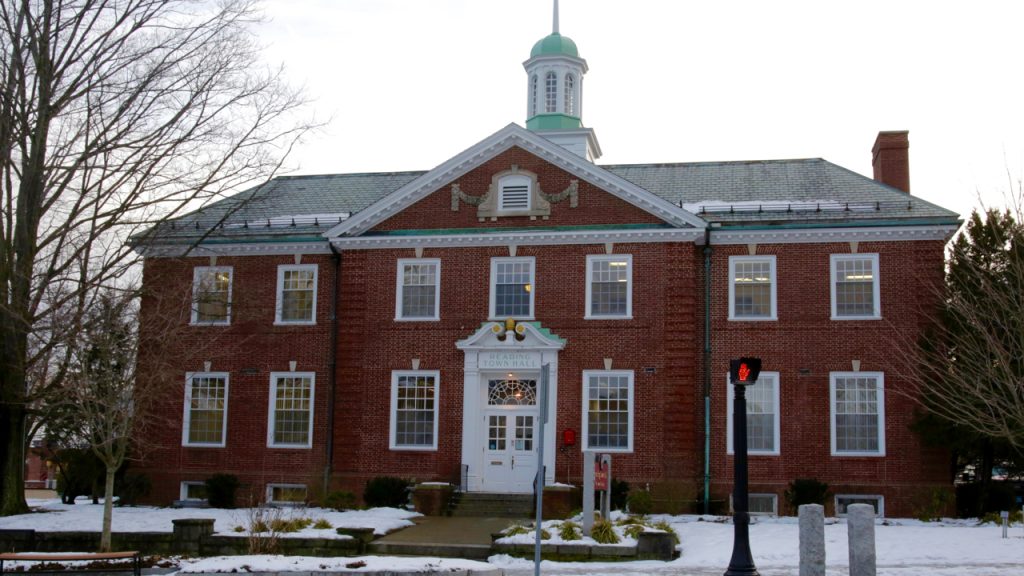 Due to an expected severe winter storm, residents and businesses are informed that Town offices will be closed for business on Tuesday, March 14, 2017 and will have a delayed opening on Wednesday, March 15. The closure includes Town Hall, Reading Public Library, Police Department Records Office, and the Pleasant Street Center.

Town Hall, Police Department Records Office and the Pleasant Street Center are scheduled to reopen on Wednesday, March 15, at 9:30 AM. The Library will reopen at 10 AM.

Winter Storm Stella is expected to bring a combination of heavy, wet snow and high wind to the region which could lead to a significant amount of downed tree limbs and power outages in the area. Residents who need to report a power outage or request information should call Reading Municipal Light Department directly at 781-942-6594. RMLD also operates a Twitter account with current information under the handle @ReadingLight.

Snowfall totals are estimated at 12-18 inches for the Reading area. Residents are encouraged to check on elderly neighbors, particularly in the instance of power outages. If needed, a shelter will be opened at the Reading Memorial High School Field House. Additionally, the Pleasant Street Center may be opened as a warming center in the event of widespread or extended power outages.

Reading Police Chief Mark Segalla announced a street parking ban in effect from 7 AM Tuesday, March 14 to 7 AM Wednesday, March 15.

Rubbish and recycling collection services are cancelled for Tuesday as well. Collection will be delayed by one day for the remainder of the week.

Residents and Business owners are encouraged to remain in contact with the Town through social media pages on Facebook and Twitter as well as check the Town Website, readingma.gov.  Additionally, sign up for Community and Emergency Alerts through the CodeRED service on the Town Website for calls, emails, and text messages related to storm response in town.