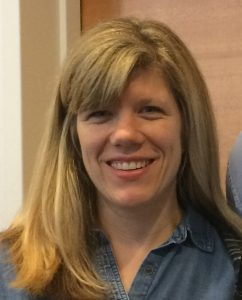 The Reading Public Library announced the appointment of Ashley Waring as the new Assistant Library Director this week. Waring, fills the position previously held by Amy Lannon who was appointed the Library's new director last November.
As the Assistant Library Director, Waring will be responsible for a variety of administrative duties including communications, technology development, and community outreach. Library Director Amy Lannon says, "Ashley is an outstanding librarian and a wonderful addition to the leadership team at the Reading Public Library. Her experience, enthusiasm, and dedication to public libraries are a valuable asset to our community, and her experience with early and school age literacy will continue to enhance and improve education and learning in Reading."
Ashley Waring has worked at the Reading Public Library for over 10 years, with increasing levels of responsibility in the Children's Division. For the past two years, she has also assisted with library-wide communications and technology management. She is involved in local and national library professional organizations, and is proud to have served as a member of the prestigious 2017 Randolph Caldecott Medal committee for the Association of Library Service to Children, a division of the American Library Association. Waring holds a Master of Library and Information Science from Simmons College, and a Bachelor of Science, Summa Cum Laude, from Boston University College of Communication.