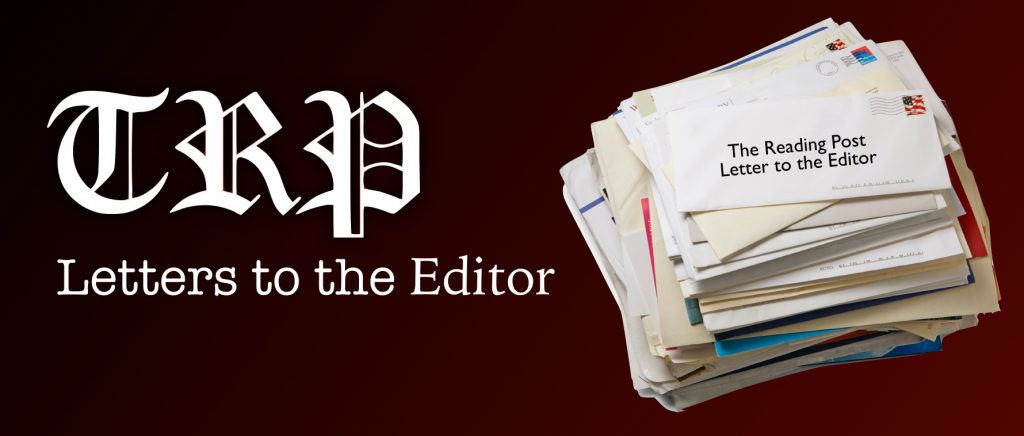 Letter to the Editor
In direct response to fatal opioid overdoses in Reading, the Reading Coalition Against Substance Abuse (RCASA) was formed in 2006 as a sustainable, collaborative community approach to substance abuse prevention. RCASA's mission is to strategically address our substance abuse problem that youth in Reading, Massachusetts abuse alcohol, prescription drugs, nicotine, and other illegal drugs at unacceptably high rates that emerge early in adolescence, happen frequently, and indicate heavy use. To realize our mission, we promote a healthy community environment using the strategic prevention framework to ensure everyone who lives, works, or goes to school in Reading can enjoy an optimum quality of life."
The RCASA Board of Directors, as signed below, strongly believe that the proposed Board of Health regulations are an important step in addressing the negative impact of nicotine availability in our community. As President, Pat Shannon indicated in his testimony at the BOH Public Hearing on 2/6/2017, "Tobacco is an addictive and dangerous product and it is time Reading follow the lead of our peer communities." These new regulations are directly targeted to protect our youth from the insidious and end-run marketing strategies of Big Tobacco.
Tobacco use continues to be the leading cause of preventable death and disease in Massachusetts. According to the American Lung Association "smoking and the use of other tobacco products, including cigars and smokeless tobacco, causes or worsens numerous diseases and conditions."
In recognition of the devastating effects of tobacco use, local Boards of Health with the support of state and national laws have literally transformed how we access cigarette products. However, this sea change and resulting decrease in cigarette availability and smoking by teens, has prompted Big Tobacco to cultivate a broad array of underpriced, flavored and nicotine containing products geared to the youth market.
Flavored tobacco, including an array of candy flavored cigars and cigarillos are heavily marketed to youth with colorful product packaging. Young people are much more likely to use candy-and fruit-flavored tobacco products than adults. High school students in Massachusetts (2015 HS Youth Risk Behavior YRBS) reported twice the rate of cigar use compared to adults in the United States (10% vs 5%).
This directly corresponds to the expanded product line of cigars, in 2012, the flavored cigar market represented 20% of product availability at an average convenience store. Over the last five years, flavored cigars have increased to 50% of the cigar product lines at stores. This information was gathered through Nielsen scanners. If you are not convinced by these reports, walk into any convenience store in Reading and take a look behind the counter, you will be astounded by the flavor availability.
The availability of these products in the marketplace is also an attempt to dodge the federal regulations that resulted from tobacco lawsuits. According to the Campaign for Tobacco Free Kids, "to evade the federal flavored cigarette ban, cigarette makers have manipulated their products to become "little" or "filtered" cigars. For instance, the recent Surgeon General's report, Preventing Tobacco Use Among Youth and Young Adults, noted that flavored cigarettes such as Sweet Dreams re-emerged as Sweet Dreams flavored cigars after the federal restriction on flavored cigarettes went into effect."
In a research letter published in the Journal of American Medicine in 2015 (Ambrose, Day & Roston), a survey of 13,000 U.S. students demonstrated the impact of flavored cigar availability on their first use of the product. The survey indicated that the "majority of youth ages 12-17 who self-reported ever experimenting with tobacco started with a flavored product, and most current youth tobacco users reported use of flavored products." Our 2015 YRBS data shows that the decrease in high school student cigarette usage is being replaced with increases in E-vapor products, smokeless tobacco, and cigars, all of which by-pass the FDA cigarette flavor ban.
Our neighboring communities, including Wakefield, have established precedent to amend the local regulations as proposed by our Reading Board of Health. The RCASA Board of Directors applauds these important changes focused on our youth. Reduced nicotine usage is a step toward prevention of other substance use such as alcohol, marijuana, and non-prescribed Rx drugs. These tobacco regulation changes are supported by local, state, and national data and we are confident it is the right kind of preventative action to assure that our gains reducing youth nicotine usage are not reversed.
Sincerely,
RCASA Board of Directors Members:
Patrick Shannon, Elaine Webb, Deacon Pete Jeffrey, Richard Hand, Brian Snell, Richard Winant, Brandi Ditch, Joanne Senders, John Doherty, Tom Zaya, Maureen Buzby, Mark Segalla, Sheri VandenAkker, Chuck Robinson, and Andrew Friedmann