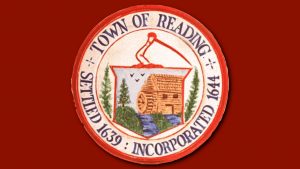 It appears races for the Board of Selectmen and School Committee will be contested on the April 4 ballot as challengers have pulled nomination papers for to run for the open seats. In all nine elected positions will appear on the ballot along with five town meeting memberships.
Selectmen John Halsey and Kevin Sexton are both seeking reelection to the Board for three-year terms. Andrew Friedmann, 27 Hillcrest Street, will be contesting the incumbents. While all three men have pulled papers for the race, as of January 24 only Friedmann and Halsey have returned them and had the necessary signatures certified.
The School Committee has three seats up for grabs in April. Two incumbent members, Jeanne Borawski and Linda Snow Dockser, have pulled papers to seek reelection to three-year terms on the Committee. They will be challenged by Erin Calvo-Bacci, 494 Main Street. The election will also seek to fill a two-year vacancy on the Committee currently held by appointee Nicholas Bolvin.  Bolvin is seeking to retain the seat and is being challenged by Carl Anderson, 74 Whittier Road.
The April election will also fill two Board of Library Trustees positions, a Municipal Light Board seat, and Moderator. Seeking reelection are Alan Foulds, for a one-year term as moderator, and Thomas O'Rourke, for a three-year Municipal Light Board term. Neither incumbent member of the Library Trustees, Vicky Yablonsky and David Hutchinson, have pulled papers for reelection as of press time.
Residents seeking elected office must obtain nomination papers for the available positions from the Town Clerk's Office. Candidates for elected offices must obtain at least 50 certified signatures to qualify for placement on the ballot. Town Meeting candidates must obtain at least ten, within their own precinct. Nomination papers must be submitted to the Town Clerk for certification no later than 5 p.m. on Tuesday, February 14.