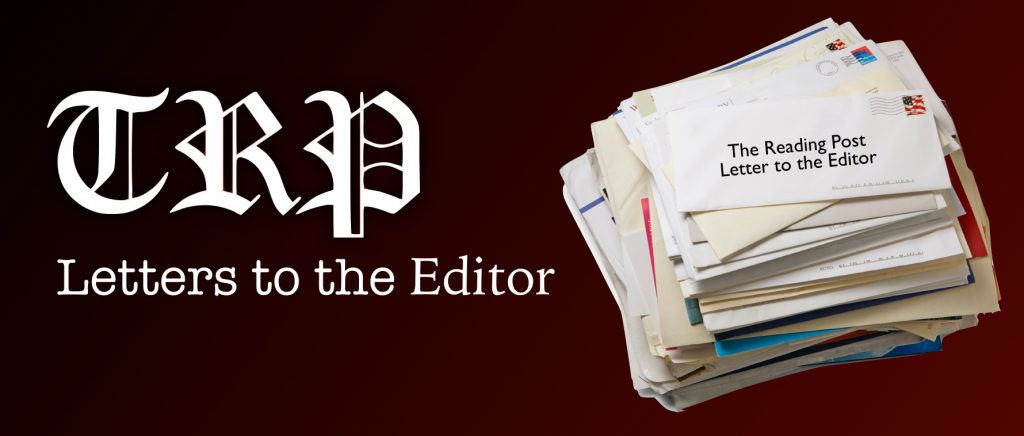 Your vote on Question 4 has a direct impact on Reading's youth and it will impact the quality of your life and community. We have evaluated this legislation and conclude that in addition to increasing substance use and misuse, it is irresponsible legislation. You've seen the TV ads and perhaps you've seen the 4-page mailer. Question 4 is not about the principle of legal recreational use of marijuana or medical usage.  It is about big business, and big money and high potency edibles marketed to youth. We urge you to read this letter and understand why your NO vote on Question 4 is an imperative for our youth and our state.
In Reading, we have been collecting data from our middle and high school students via the Youth Risk Behavior Survey for 20 years. We use this data to inform programs targeted toward substance abuse and social and emotional health in our schools and community. The YRBS 2015 data clearly shows that 30% of students are already using or experimenting with marijuana. Students that use marijuana are twice likely as those who don't to misuse alcohol, cigarettes, prescription drugs, prescription stimulants, and prescription tranquilizers. The usage rates for all of the substances exceeds 61% and ranges up to 92%. Data that is even more concerning relates to mental health. Reading's young people who use marijuana are twice as likely to feel depressed, consider suicide, plan suicide, attempt suicide, or have an injury from a suicide attempt that required medical treatment, all of which are 48% or higher.
Ten years ago, our community mobilized against substance abuse in response to overdose deaths. It is a fact that marijuana adversely affects adolescent brain development and that 1 in 6, or 17% of teen marijuana users become addicted at nearly 3 times the rate of all users. (National Institute of Drug Abuse Research and Report Series: Marijuana). This legislation will undermine our ability to be effective with prevention, and reduce substance use and abuse.
In 2008 Massachusetts decriminalized marijuana. That means that today even without question 4 an adult can have 1oz of marijuana on their possession.  That is the equivalent of 50 joints.  Unlike the marijuana of the late 1980's, with an average THC percentage of 4%, today's marijuana has 17% THC while the extracts and oils can have as much as 62% THC. In 2012 Massachusetts legalized medical marijuana enabling chronic pain patients and others with prescriptions the ability to access marijuana without Question 4.
This is ill-conceived legislation that has been crafted by the marijuana industry to maximize their agility in the market and their profit while limiting the state, cities, and towns control and resources. In additional to the impact on substance use, there are 4 aspects of the Legislation that convinced us a NO vote on question 4 is an imperative.
No Limits on Potency:
The edibles are specifically called out as high potency and have no limits on THC.  Products currently on the market can have a THC level as high as 95%.  The marketing targets young people, presenting significant poisoning related to accidental ingestion and over consumption of food items such as; gummy bears, lollipops, cookies, cupcakes, soda, and ice cream. The JAMA Pediatrics Journal cited a study in Colorado showing a 5-fold increase in pediatric poisoning largely due to marijuana edibles since 2009.
Drugged Driving: Law Enforcement has no process for addressing the drugged driving problems currently have stemming from the decriminalized 1oz and legal medical marijuana.  If Question 4 passes it takes effect in ONLY 37 days. We will not have processes that law enforcement can effectively use.  What will it mean to eat a high potency TCH infused cupcake and then get behind the wheel of a car when you have no idea how your driving will be impaired?  What will it mean to innocent people on the road who are following the laws?
Local Control does NOT exist:  The Cannabis Control Commission (CCC) and the Cannabis Advisory Board  (CAB) will control the regulation, and licensing, not our Board of Selectman. The CCC is only 3 appointed positions made by the treasurer and only 2 required for the commissions authority.  The CAB will not protect our youth or our communities.  It is a 15-member board with 9 members directly involved with the recreational or medical marijuana industry.  The 6 members that represent law enforcement, public health, and social welfare will be a powerless minority and are not likely to represent the interest of the people of Massachusetts due to the restriction against state employees on the CAB.
Tax Rate is Insufficient: The proposed excise tax rate of 3.75% is utterly insufficient. All other states have rates or proposed rates that are 4 to 20 times higher.  The average tax rate in the 4 states where recreational marijuana is legal is 29%. What this means is that the income tax we currently pay will end up going toward the costs of controlling the implementation of this legislation.  Our taxes will not support our citizens; they will support this billon dollar Marijuana Industry. Tax Foundation, Marijuana Legalization and Taxes: Lessons for Other States from Colorado and Washington, May 2016.
All of Reading's State Legislative delegation – Senator Jason Lewis, Representative Brad Jones, and Representative James Dwyer- have strongly urged a NO vote. The Report of the Special Senate Committee on Marijuana recommends against this question and highlights the public health, safety, and economic burden on communities and the state. Representative Jones summed it up this way, "Question 4 is not what it looks like. It is a wolf in sheep's clothing… If legalization of marijuana for recreational use is something you support, Question 4 is not the way to do it." 
Brad Agostinelli – Teen Director Burbank YMCA
Elaine Webb – Reading Resident
Patrick Shannon Reading Resident
John Halsey – Reading Resident
Sherri VandenAkker – Reading Resident
Donna Macdonald – Riverside Community Care
Brian Snell – Reading Resident
Reverend Pete Jeffrey – Church of The Good Shepard
Chuck Robinson – Reading Resident
Richard Hand – Reading Volunteer