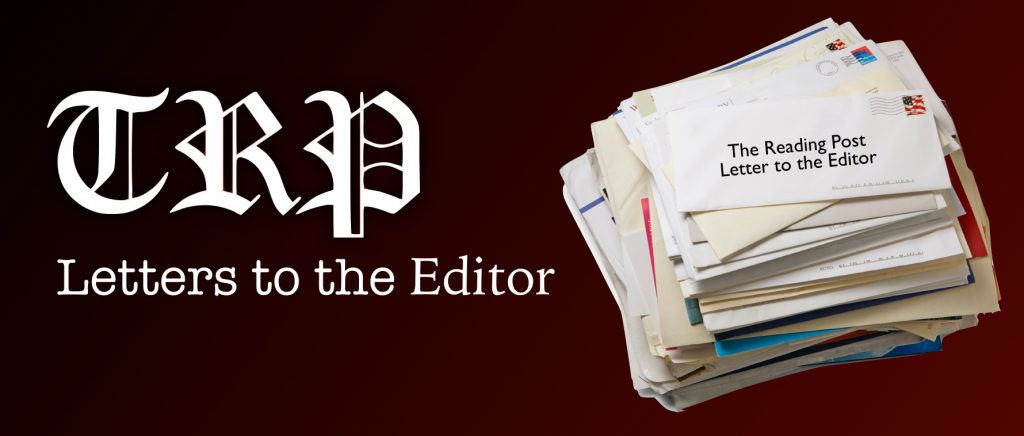 The Reading Post accepts Letters to the Editor. All letters must be signed. The Reading Post reserves the right to edit or not publish any letters received. Letters do not represent the views or opinions of the Post. editor@thereadingpost.com
---
To the Editor:
Since the defeat of the override last year I have heard nothing but moaning and groaning from elected officials, Town Meeting members and many others about the dreaded Prop 2 ½ budget restrictions so perhaps it is time explain the how and the why it came about for those that were not around before 1980.
In the late 70's and early 80's a group of citizens (citizens for limited taxation) using their right under the state Constitution gathered enough signatures to place an initiative petition on the 1980 state ballot. The voters of Reading approved it as did the majority of the voters in the state and 2 ½ became law.
Before 1980 tax bills had two different tax rates one for the Town which Town meeting could control and one for schools. School committees had absolute power of the school budget, and if Town Meeting did not like it they were told take them to court knowing full well the Town would lose, and believe me school committees in Reading where arrogant in saying so.The new law allows Town Meeting to cut or add to a proposed school committee budget but not how they spend the funds approved by Town Meeting.
So for all of you that groan and moan about 2 ½ if the override fails this year you get off you rear ends and use your constitutional right to gather signatures to repeal or replace the present law l, hopefully in time for the 2020 state ballot or keep still. I will sign such a petition for your right to put it on the ballot even if I do not vote in favor of your proposal.
William C. Brown
Martin Road
Reading